Finance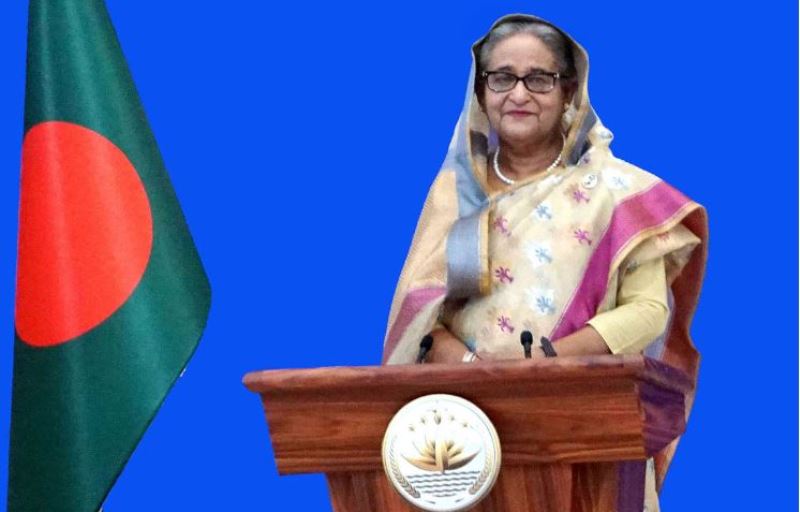 PID
Bangladesh is now a lucrative destination for US investors: PM Hasina
Dhaka, April 7: With sustainable economic growth and a fast-growing market, Bangladesh is now a lucrative destination for US traders and investors. Prime Minister Sheikh Hasina made the remarks in a video message at the opening ceremony of the Bangladesh-US Business Council on Tuesday (April 6).
The Prime Minister said, "Bangladesh has now reduced its dependence on foreign aid. As a result, the need for foreign direct investment has also increased to create employment for millions of youth. As a result, Bangladesh's huge regional market of four billion people, with sustainable economic growth, a fast-growing domestic market and growing connectivity, is a profitable investment destination for US businessmen and investors."
Noting the importance of adequate policy support for further expansion of trade between Bangladesh and the United States, the Prime Minister said, "We import a significant amount of industrial, raw materials, cotton, soybeans and wheat from the United States." Adequate policy support is important for further expansion of trade."
Noting that the United States has become a strong partner in Bangladesh's journey to democracy and development, Sheikh Hasina said, "The United States is our largest export destination, largest source of foreign direct investment, long-term development partner and an important source of technology and training."
Suggesting US companies to use Bangladesh's special economic zones to manufacture goods, the Prime Minister said, "Bangladesh is constantly improving its infrastructure, legal and financial institutions to facilitate foreign investment. Our government is establishing 100 economic zones across the country for rapid industrialization."
Prime Minister Sheikh Hasina thanked her Information and Communication Adviser Sajeeb Wazed Joy for his support in planning and implementing a modern Bangladesh capable of using technology for state transparency and economic development.
Highlighting Bangladesh's progress in the field of information technology, Sheikh Hasina said, "Bangladesh exports more than one billion US dollars worth of ICT products to more than 60 countries. The United States is becoming the top export destination among them. The industry will grow almost fivefold by 2025 and reach about five billion US dollars."
Calling on US companies to invest in high-tech parks in Bangladesh, Sheikh Hasina said, "Bangladesh is building 28 high-tech parks for local and foreign investment in the IT sector. With the right investment, American companies can build better relationships."