Finance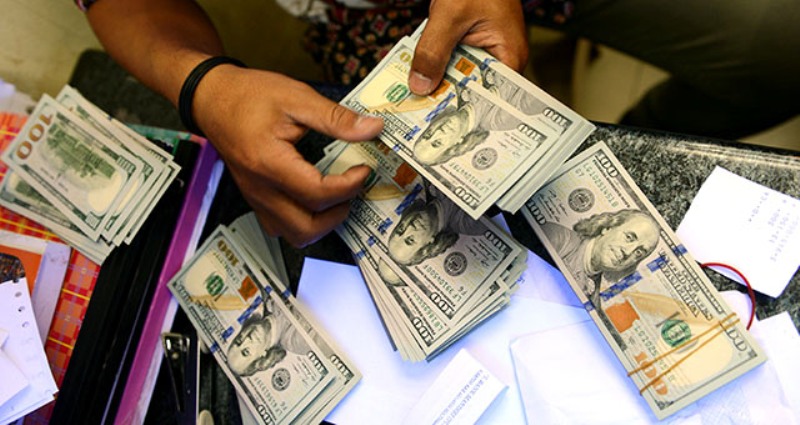 Collected
Bangladesh receive remittance of $11 billion in five months
Dhaka, December 2: Although remittances or expatriate income declined slightly last month (November) compared to October, the newly departed remittance income increased by USD 520 million in November compared to November last year. In November, the expatriates sent 206 crore 8 lakh US dollars. In November last year, they sent 155 crore 52 lakh US dollars. In the last five months (July-November), expatriates have sent remittances worth about USD 11 billion (USD 10.904 billion). This information has been highlighted in the updated report of Bangladesh Bank.
According to Bangladesh Bank, USD 40 million less came in November than in the previous month. Last October, they sent 211 million (2.11 billion) US dollars.
According to the Bangladesh Bank, the expatriate income in the first five months of this fiscal year was 1.9 billion, which is 41.32 percent more than the same period of the previous fiscal year. In the first 5 months of the 2019-20 fiscal year, expatriates sent USD 771 crore 62 lakh. In other words, in the first five months of this fiscal year, the expatriates have sent USD 319 crore more than the first five months of the previous fiscal year.
Ahsan H. Mansoor, executive director of the Policy Research Institute (PRI), a private research institute, said more remittances have come from Europe and America than ever before. Expatriates from those countries are sending money to Bangladesh in the hope of profit. They are buying flats in different cities of the country including Dhaka by sending remittances. However, he said the government's two per cent cash incentive was seen as the reason behind the increase in remittances.
By the way, the expatriates in Bangladesh have sent a record amount of remittances even when the normal economy of the world is in turmoil due to the push of Covid-19. According to the report of Bangladesh Bank, the expatriates have sent several times more remittances during the Corona period than usual.
Banks have seen a surplus of dollars due to the increase in expatriate income in the coronavirus. Due to the increase in remittance inflows, the banks have a lot of liquidity.
Meanwhile, the country's foreign exchange reserves have increased due to remittances. The reserve has surpassed USD 41 billion, surpassing all past records.
Money sent by about 1 crore Bangladeshis from different countries plays an important role in the country's economy. The contribution of this remittance to the country's GDP is about 12 percent.