Finance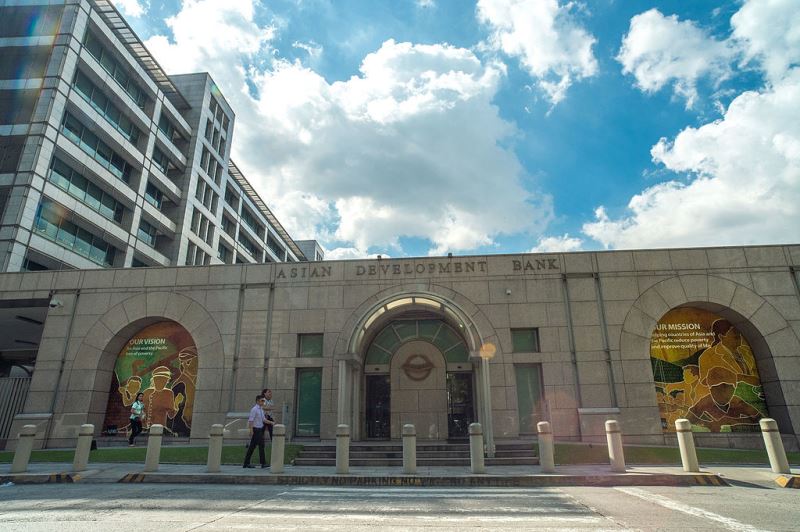 AndreaADB/Wikipedia
Bangladesh's economy is moving forward with export and expatriate income: Asian Development Bank
Dhaka, July 24: According to predictions by the Asian Development Bank, Bangladesh's economic growth will continue even in the second wave of the coronavirus pandemic. The way in which the economy of this country overcame all obstacles during the first wave of the epidemic will continue in the days to come, the ADB said.
The ADB released a supplementary outlook on Asian economics from the Philippine capital Manila on Friday. It has revised the earlier forecasts of economic growth in various countries in the Asian region.
According to the July Outlook, in the first 11 months of the last fiscal year (ending in June 2021), Bangladesh's exports increased by 13.6 percent and expatriate income increased by 39.5 percent. Besides, the country's revenue collection has increased by 12.9 percent in the first 10 months of the 2021 fiscal year. The economic recovery of Bangladesh is moving forward with these factors.
However, in response to the second wave of corona, the ADB noted that the restrictions imposed since last April have hampered the country's trade and commerce.
This month's Outlook also said that while economic recovery continues in Asia, the growth outlook for Outlook released last April has been slightly reduced.
In April, the ADB projected 7.3 percent economic growth in Asia, but now it has been reduced to 7.2 percent. The reason for this is the increase in viral infections in some countries.
However, in 2022, Asia's economic growth rate has been increased from the previously announced 5.3 percent to 5.4 percent.
In South Asia, the rate of economic growth has slowed down more than ever before due to the resurgence in coronavirus infections. The region is projected to grow 8.9 percent in 2021 and seven percent in 2022, the Asian Development Bank said.
One of the reasons for the slowdown in economic growth in South Asia is the situation in India. In its April forecast, the ADB said India's economic growth could reach 11 percent in 2021. Now it is being said that the rate will be maximum 10 percent. And in 2022, the country's economic growth could be seven and a half percent.
On the other hand, in 2021, the ADB has set the potential economic growth rate for East Asia from 7.4 percent to 7.5 percent. The Chinese economy has a big role behind this. As the positive momentum in domestic and foreign trade continues, their economic growth could be 8.1 percent in 2021 and 5.5 percent in 2022.