Finance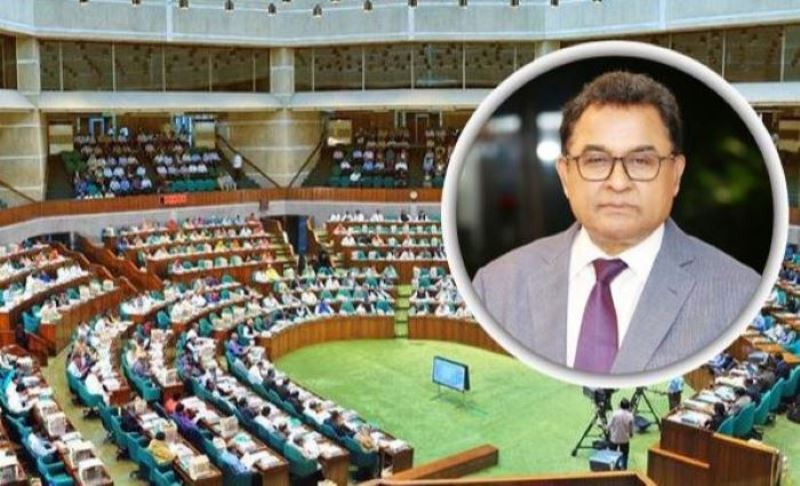 Photo: Collected
Bangladesh's per capita debt Tk 40,216: Finance Minister
Dhaka, Nov 1: Finance Minister AHM Mustafa Kamal said that the per capita debt of the people of the country is 364.85 US dollars (Tk 40,216 in Bangladeshi currency, calculating USD 1=Tk 110.23).
He said that the status of foreign debt till June 2023 is 62,312.71 million US dollars (temporary). Out of which multilateral 36,781.03 million dollars and bilateral 25,531.68 million US dollars.
The finance minister gave this information in response to the question of Haji Md. Selim, a government member of Parliament in the National Parliament, on Tuesday. Speaker Shirin Sharmin Chowdhury chaired the question and answer table.
The Finance Minister said, according to the data of Bangladesh Bureau of Statistics, according to the country's population of 170.79 million, the current per capita debt amount is 364.85 US dollars.
According to the information provided by the minister, the highest amount is 19,536.82 million dollars from the World Bank, 14,114.89 million dollars from the Asian Development Bank (ADB), the third highest amount is 10,999.98 million dollars, 5,899.98 million dollars from Russia, 5,899.98 million dollars from China Bangladesh borrowed 5,374.15 million dollars, 1,504.12 million dollars from AIB, 1,299.35 million dollars from India.
In the fiscal year 2022-23, 935.66 million dollars have been paid for interest and 1,734.56 million dollars for principal, said the finance minister.
He said that in the current fiscal year (2023-24), there is a budget of 1,900 million US dollars for interest and 2,375 million US dollars for principal.
In response to Jatiya Party Member of Parliament Masiur Rahman Rangan's question, the Finance Minister said that in 5 years (2019-23), airport customs recovered 1,408 kg of gold. The estimated value of which is Tk 1,226 crore.
He said that 1,272.10 kg of recovered gold has been deposited in Bangladesh Bank. Out of which 109.76 kg in the permanent sector (no claimant) and 1,161.34 kg in the temporary sector (there is a claimant).