Finance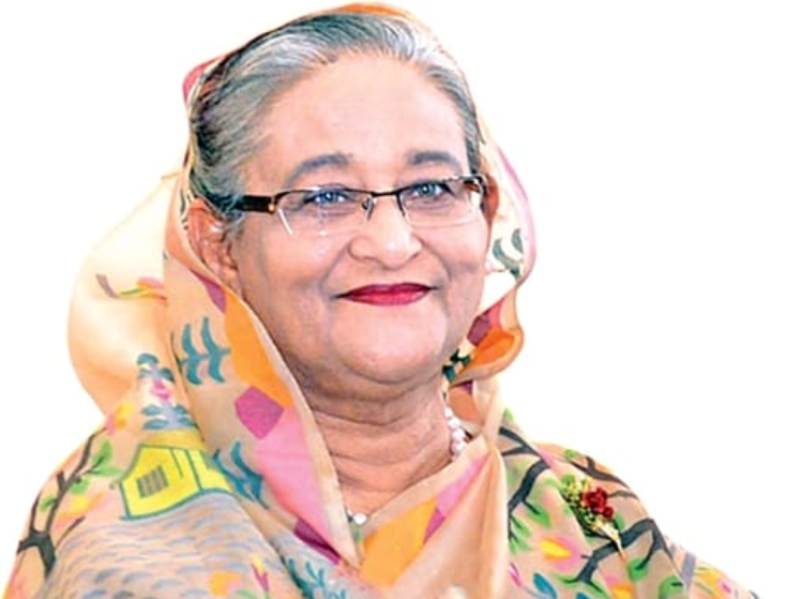 Photo: PID
Bangladesh's per capita income increases to 2,824 USD: PM
Own Correspondent, Dhaka, July 23: Prime Minister Sheikh Hasina said, in the fiscal year 2020-21, Bangladesh has achieved 6.94 percent GDP growth and the per capita income has increased to 2,824 US dollars.
He said, on the golden jubilee of independence, the United Nations has recommended Bangladesh to be promoted from a least developed country to a developing country.
The Prime Minister said this in a message given on Friday on the occasion of awarding the 'Bangabandhu Public Administration Medal-2022' on Saturday (July 23).
She said, Awami League government is always sincere about the welfare of government employees. The government considers the increase in various facilities including the increase in their salaries and allowances very important. Like every year, the Prime Minister welcomed the initiative of awarding 'Bangabandhu Public Administration Medal' to government employees for their creative and commendable work.
Congratulating all the medal winners, she said, "I think this joy of receiving medals will sharpen their enthusiasm, talent and creativity and encourage others."
Sheikh Hasina said that government employees usually perform their duties under the authority's instructions. But some of these employees are able to go beyond conventional thinking and use new methods, technologies and approaches to bring about positive changes in ongoing work and service delivery processes. This medal is organized for such innovation-minded and enterprising employees. Recently the scope and caliber of Public Administration Medal has been expanded to bring more number of employees of various government departments under the medal.
The Prime Minister said that apart from controlling the coronavirus, the humanitarian responsibilities of government employees in distributing food aid, ensuring supply systems and implementing government decisions were commendable. "While many countries around the world have come to a standstill due to the global pandemic and political conflict, ours is booming."
Sheikh Hasina said that Father of the Nation Bangabandhu Sheikh Mujibur Rahman framed a constitution just nine months after independence. Article 21 (2) of the Principles of Government section of the Constitution states that it is the duty of every person engaged in the work of the Republic to endeavor at all times to serve the people. He was always sympathetic towards government employees. He regularly kept in touch with the government servants and was earnest in ensuring their personal and family welfare.