Finance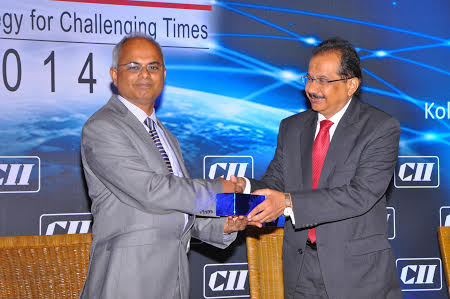 Bangladesh seeks Indian expertise for digital progress
Kolkata, Aug 8 : Considerable focus is on Indian IT companies for building Digital Bangladesh, a plan rolled out by the Government to take the country to the high road of prosperity in the 21st century, said Abdul Latif Siddiqui, the Bangladesh Minister for Posts, Telecommunications and Information Technology, in Kolkata on Friday.
He was attending ICT East 2014, a flagship event organized by CII Eastern Region in Kolkata.

The Bangladesh Government is looking at joint ventures with Indian companies in the sector. Indian companies now are mostly into trading.
High Tech Parks are being built in Sylhet (500 acres), Dhaka (232 acres) and Jessore (10 acres), said the ICT secretary of Bangladesh, Nazrul Islam Khan, adding that Indian firms are in contention for bagging the projects.

Currently, Siddiqui is leading a high-powered team, including Nazrul Khan, to explore ways and interacting with CEOs to involve Indian IT companies in Bangladesh pursuit in e-governance, e-education, cyber security, capacity building, skill development and training programmes.

"Bangladesh wants India companies to get involved in Bangladesh's planned e-revolution. We want to work together, grow together and prosper together, said Khan during a presentation on Day II of ICT East 2014.

Bangladesh will welcome Indian companies to impart e-learning in Bangladesh for which the World Bank has sanctioned a loan, he said.

"Already, many Indian companies including majors such as TCS and Infosys' are working in Bangladesh, mainly in the banking sector. But now as we look to make a big leap forward, we want Indian companies to have a wider presence," he said, adding that Videocon is developing hardware in a big way.

"In the next few years, panchayats, schools, hospitals and other important institutions will be connected through fibre optic. And that's where opportunities lie for Indian IT companies, which have both experience and expertise," he said.