Finance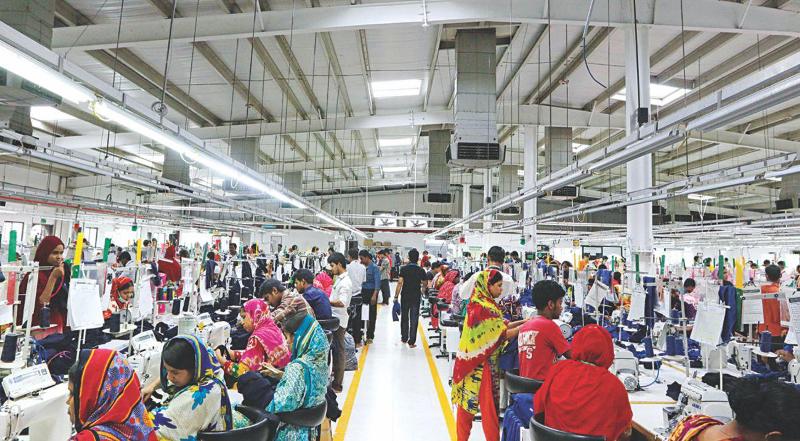 Collected
Bangladesh set to become 25th largest economy in the world in 2035: CEBR
Dhaka, December 29: Bangladesh is set to become the 25th largest economy in the world By 2035, while it will take the 28th spot in 2030, according to a Center for Economics and Business Research (CEBR)- a British economic research organization- report.
The organization says that if the kind of economic development that Bangladesh is going through now continues, such a picture will be seen.
The CEBR released the report titled 'World Economic League Table 2021' on Friday. It basically predicts the growth rate of any country's economy in the next year and in the next 15 years. The CEBR publishes this report every year.
Seven years later, China will be the world's largest economy overtaking the United States, the report said. And in 2030, India will be the third largest economy.
According to the 2020 index, Bangladesh is now the 41st largest economy in the world. However, the CEBR's updated report says that by 2035, Bangladesh's position among the 193 countries will have risen many steps to 25. Even in the face of the pandemic, as Bangladesh has been able to sustain some economic growth, continuous and strong economic growth is expected in the coming years.
In 2020, the per capita income of Bangladesh is 5,139 dollars. Through this, Bangladesh has now become a low middle income country. In 2020, Bangladesh is ranked 168th in the World Bank's Ease of Doing Business ranking. This means that the regulatory environment here is not conducive to a prosperous private sector. In 2016, this ranking was 173rd.
According to the CEBR report, Bangladesh's economy will grow at an average rate of 6.8 percent between 2021 and 2025.
The United States is still the number one power in the world economy, according to the CEBR index. China and Japan are in second and third place respectively. The top ten countries are followed by Germany, the United Kingdom, India, France, Italy, Canada and Korea.
Italy, Canada and Korea will be dropped from the top ten by 2035. They will be replaced by Indonesia, Brazil and Russia.
By 2035, three new countries will be added to the list of top 25 countries in the world: Vietnam, Philippines and Bangladesh. Of these, Vietnam will have 19, Philippines 22 and Bangladesh 25.