Finance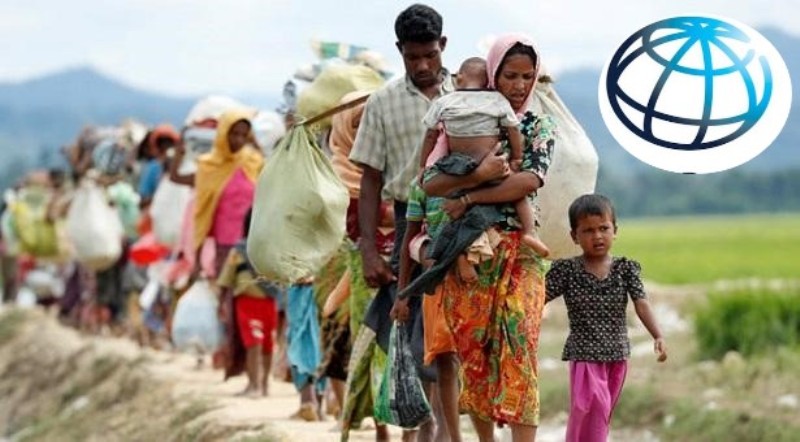 File Picture
Bangladesh signs Tk 850 crore grant deal with World Bank for betterment of Rohingyas
Dhaka, November 20: The World Bank is providing a grant of USD 100 million (Tk 850 crore) for the construction of energy, water, sewerage services and climate resilient infrastructure for the Rohingya and local communities in the Cox's Bazar refugee camp.
The World Bank said in a statement on Thursday (November 19th) that the World Bank had signed an agreement with Bangladesh in this regard on Wednesday (November 18).
Sahabuddin Patwari, Additional Secretary, Department of Economic Relations (ERD), Bangladesh, and Mercy Myang Tembon, World Bank Country Director for Bangladesh and Bhutan, signed the agreement on behalf of the World Bank.
The World Bank will provide the grant under the 'Emergency Multi-Sector Rohingya Crisis Response' project. Under the new grant, the project will implement 40 multi-purpose shelters for 81,000 people, climate tolerant roads, 4,000 solar-powered street lights and several other activities.
The grant will also help in building the capacity of various government agencies, assisting and coordinating planning, and taking prompt action in emergencies.
In this regard, Mercy Myang Tembon, Country Director of the World Bank in Bangladesh and Bhutan, said, "We have been assisting Bangladesh in meeting the needs of the Rohingya since the beginning of the crisis." Besides, I am also cooperating with the local Bangladeshis there. We have noticed that since the arrival of the Rohingyas, there has been a lot of pressure on the basic needs of Cox's Bazar, including infrastructure. This grant will help alleviate some of that stress."
With this grant, a total of USD 275 million has been announced for the Emergency Multi-Sector Rohingya Crisis Response project.