Finance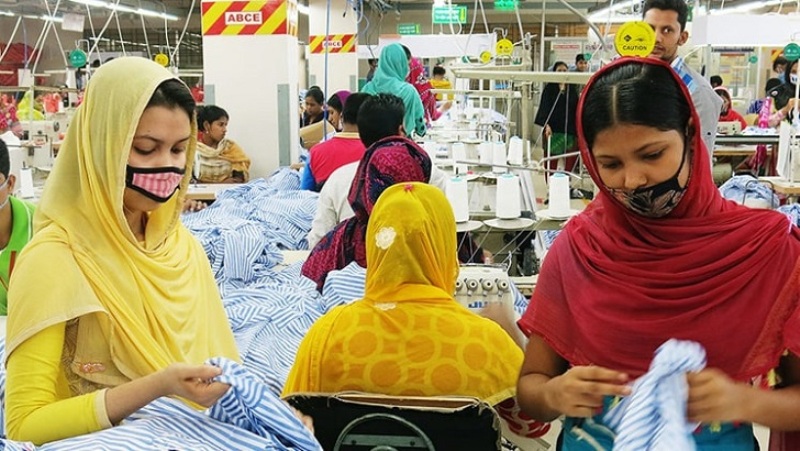 Collected
Bangladesh surpasses Vietnam in garment exports
Dhaka, February 24: In 2021, Bangladesh exported ready-made garments worth USD 3.58 billion to the world market. In the same year, Vietnam, one of the main competitors of Bangladesh in the world trade of garment industry, exported USD 3.108 billion. As a result, at the end of 2021, Bangladesh's garment exports exceeded Vietnam's by USD 472 million. Through this, Bangladesh is going to get the recognition of the second position in garment export again, surpassing Vietnam. However, it will have to wait another four months to get the official recognition of the second position in exports.
Statistics from the Bangladesh Export Promotion Bureau (EPB) and the Trade Promotion Council of Vietnam (VietTrade). Bangladesh will get the official recognition next June with the release of the next report of the World Trade Organization (WTO). The WTO publishes such reports in June each year on the analysis of export trade of member countries.
Earlier, in 2020, Vietnam went ahead by exporting more garments worth USD 1 billion than Bangladesh. In that year, Bangladesh lost its status as the second largest garment exporter to Vietnam. According to the WTO report, Bangladesh's garment exports to the world market in 2020 were USD 2.8 billion and Vietnam's garment exports were USD 2.9 billion.
Entrepreneurs in the garment industry say that garment factories in Bangladesh were closed for 65 days due to the coronavirus pandemic. Due to this the export order was also stopped. Taking advantage of this opportunity, Vietnam, Bangladesh, they occupy the second position in exports. Entrepreneurs say that the demand for Bangladeshi readymade garments is increasing in the world market again.
Mohiuddin Rubel, director of BGMEA, an association of garment industry owners and exporters, said that while there was a positive trend in the garment sector, there were still many challenges.
The market for various raw materials such as textiles, shipping costs, dyes and chemicals is very high. Clothing prices are not rising in proportion to the rising cost of production. However, to make the most of the opportunities, the most important thing is to increase the capacity by keeping the supply chain in order. If we can do this, Bangladesh's garment industry will lead in the world market in future.