Finance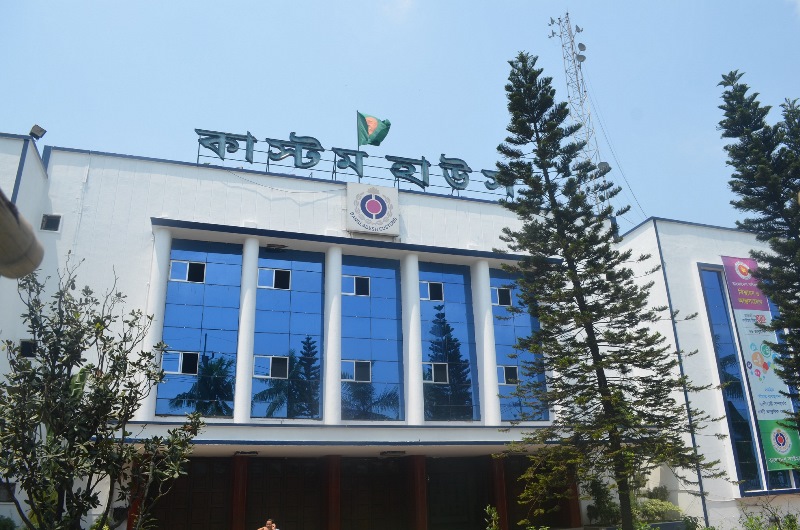 File photo/Wikimedia Commons/Iqbal Hossain
Bangladesh unearths tax evasion of Tk 5 crore from goods exported by China
Dhaka, May 13: China has always been in news in Bangladesh for wrong reasons. During the last two years, several cases of attempts of tax evasion by Chinese entities either based in China or Bangladesh (BD) have come to the fore. Among others, export of items from China to BD under false declaration has been one of the major concerns for BD authorities as it incurs heavy losses to the exchequer of the country.
A recent case has been of Bangladesh based company Hans Trade International. It is alleged to have imported goods from China under false declaration to evade revenue worth Tk 5 crore.
Reportedly, the BD authorities during investigation found that the company had declared to import calcium carbonate from China. However during search, it was found that inside each bag of calcium carbonate were separate sealed boxes.
The agency unearthed a total of 1.7 million pieces of pencil batteries and 18 metric ton of locks from the boxes hidden under the calcium carbonate bags. The authorities stated that it was clear that under the declaration of importing calcium carbonate, the company had brought pencils and locks to evade taxes amounting to Tk 5 crore. Accordingly, cases for tax evasion and money laundering have been initiated against the company and the individuals responsible.
In a similar case of false declaration of import of calcium carbonate, Sino-Kemmed Trading Co., a Chinese company based in Guangdong, had declared to send consignment of coated calcium carbonate to one of its Dhaka based associate namely 'NB Trading House' in May 2022.
However, on physical examination, the Bangladesh officials had recovered 120 tons of high value Dextrose Monohydrate. The Dextrose was concealed inside brown cartons (4800 in number) though the label showed they had coated calcium carbonate inside.
The consignment had originated from Qingado Port in China and arrived at Chittagong port in Bangladesh. The consignment was carried in five containers. I had not been detected in time, it would have resulted in loss of BD Taka 42 Lakhs 13 thousand to the BD exchequer.

In September 2022, the BD authorities had seized a container that was supposed to contain textile dye stuff exported from China. However, when the container was opened, it was found to be filled with around 900 packages of foreign cigarettes worth Tk 7 crore.
In an earlier case of illegal import of foreign cigarettes, Tianye Outdoor (BD) Co Ltd (TOCL), a subsidiary of Chinese company Comefly Outdoor Co Ltd was found to be involved in tax evasion and tax fraud to the tune of BD Taka 21 crore and 57 lakh. During routine physical inspection, the BD officials had recovered high duty foreign cigarettes from consignments which had otherwise been declared to contain cotton yarn from China.
There has been a trend by China to export goods to Bangladesh under false declaration to evade taxes. Estimates suggest that China is responsible for the largest Illicit Financial Flows (IFFs) related to corrupt business practices, by value globally, particularly to developing countries.
Though Beijing projects itself as a reliable economic partner, its economic engagement is however fraught with corruption and criminality.
The BD government must question China as to how illegal consignments destined for Dhaka are being passed by Chinese customs authorities.