Finance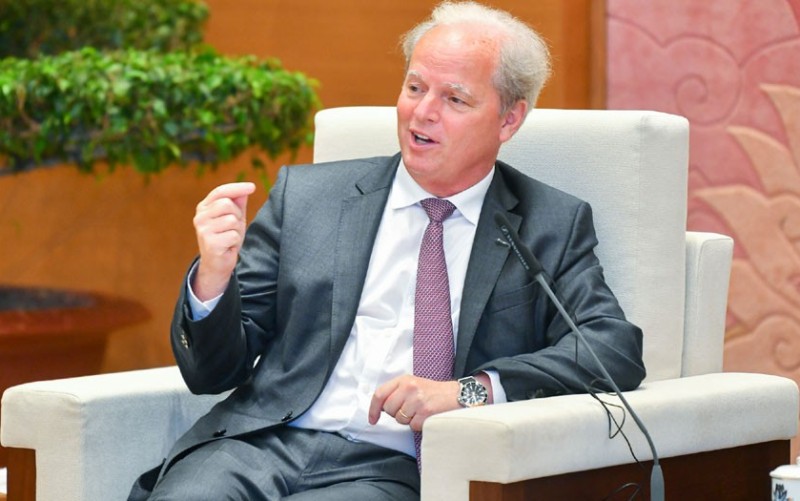 Collected
Bangladesh will be further assisted: World Bank MD
Dhaka, January 25: The World Bank will further assist Bangladesh in creating jobs in the private sector, improving social and economic inclusion, and reducing climate risks, said Axel Van Trotsenburg, the organization's managing director.
A press release sent from the Dhaka office of the World Bank on Tuesday also informed that the managing director of the organization reaffirmed the strong support of the World Bank for Bangladesh to become a high-middle income country by 2031. The development and growth trajectory of Bangladesh is an inspiration for many countries.
It has tackled many development challenges in a significant way. Bangladesh has reduced poverty in record time. It has also played a leading and innovative role in disaster risk management and adaptation to climate change. The World Bank has been a steadfast partner for the past five decades and is committed to helping Bangladesh achieve inclusive economic growth and development.
The circular also said that Van Trotsenburg met Prime Minister Sheikh Hasina on Sunday. He appreciated Bangladesh's role in climate change adaptation and disaster preparedness and Prime Minister's strong leadership as President of the Climate Risk Forum during 2020-2022.
Despite being severely affected by climate change, Bangladesh has emerged as a global model in climate resilience and disaster preparedness by adopting bold and innovative approaches, reducing cyclone-related deaths more than 100-fold since 1971, Van Trotsenburg said. The World Bank has helped Bangladesh build and rehabilitate more than 700 kilometers of coastal embankments. 1,000 cyclone shelters that also serve as schools and 550 km of paved roads that contribute to the connectivity of surrounding villages.
Van Trotsenburg visited the World Bank-funded cyclone shelter. which is functioning as a primary school. Besides, he visited Kutupalong Rohingya camp in Cox's Bazar. He thanked Bangladesh for its generosity in providing shelter to around 1.1 million displaced Rohingyas. The World Bank has funded a grant of 590 million to help Bangladesh meet the basic needs of the Rohingya population and host communities.
Trotsenburg left Dhaka on Tuesday night.