Finance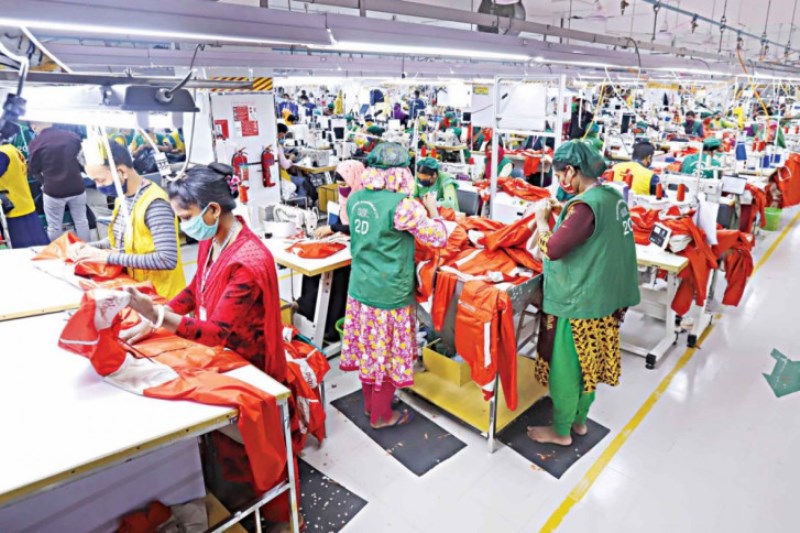 File photo/Collected
Bangladesh will surpass China in garment industry, report claims
Dhaka, January 28: China has fallen into an economic recession due to the impact of Corona. The European Union (EU) is generally the largest importer of clothing from the Chinese market. Statistics show that Bangladesh can surpass China in terms of clothing imports. A mass media in Bangladesh has revealed such information.
According to the report, Ahsan H. Mansour, executive director of the Policy Research Institute, said China's population decline has led to a shortage of skilled workers in the country. Meanwhile, Bangladesh is producing good quality standard clothing. As a result, Bangladesh can surpass China in terms of exports to the European Union.
Although China has so far held the position of the largest apparel supplier to the European Union, the penetration of Bangladeshi apparel products is increasing as the demand for basic and value-added apparels increases.
Exports of Bangladeshi garments to the EU rose 41.76 percent to US$19.40 billion in January-October last year, maintaining its position as the second-largest garment exporter in the world's largest trading bloc after China.
The report also says that there is a shortage of skilled manpower in China. The country has been losing global apparel market share over the past few years due to withdrawal of foreign investment and rising production costs. As a result, other Asian countries like Bangladesh, Vietnam, Thailand, Cambodia, India, and Pakistan are getting more orders from China.
In 2015, Bangladesh's share of the global apparel market was 5.9 percent, and based on the country's apparel export data for 2021, the percentage rose to 6.5 percent.
According to the Bangladesh Garments Manufacturers and Exporters Association (BGMEA), Bangladesh's market share in the EU increased to 24 percent in 2022, up from 18.5 percent in 2017.
According to local exporters, another reason for shifting work orders from China to Bangladesh is the recent tariff war between the US and China.
President of BGMEA Farooq Hasan said that Bangladesh is already surpassing China in terms of denim exports to the EU. We will overtake China in other product categories in the near future as well.