Finance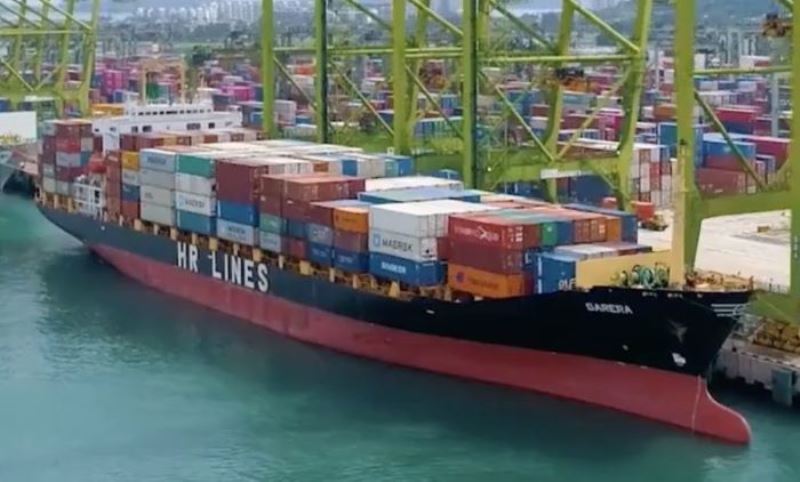 Photo: Collected
Bangladeshi shipping company HR Lines holds top position in South Asia
Dhaka, January 26: In June 2020, HR Lines started transporting containers with two ships registered in the country. Two and a half years have passed since then. Six more ships have been added to the company's fleet. In this short time, this Bangladeshi container shipping company has risen to the top position in South Asia.
HR Lines is currently ranked 74th among the top 100 global container ship operators, according to the latest January 24 data from Alpha Liner, an international firm that analyzes liner shipping data. Which is the top container shipping company in South Asia. The company has recently announced the addition of two ships to its fleet namely 'HR Turag' and 'HR Balu'. With the addition of the two new vessels, the container carrying capacity of the company will increase to 11,840 TEUs. HR Lines is owned by Karnaphuli Limited, the country's oldest ocean-going ship operator.
India's state-owned shipping company 'Shipping Corporation of India' has been at the top for a long time in the list of Alpha Liner among eight countries in South Asia. Although there are two ships in the company's fleet, the container carrying capacity of both ships is 8,800 TEU's. The position of the company is 80 in the list of Alpha Liner. HR Lines has moved up to the 74th position, although the company was last in the same position on January 24. HR Lines' position is based on the statistics of seven ships currently on that list of Alpha Liner. If the number of ships is eight, the position will rise further, said the concerned.
According to the data of the State Register of Seagoing Vessels Department of Shipping, 95 ships have been registered by the Department of Shipping and Commerce so far. Six of these are container ships. All of which are HR Lines, which are carrying the Bangladeshi flag.