Finance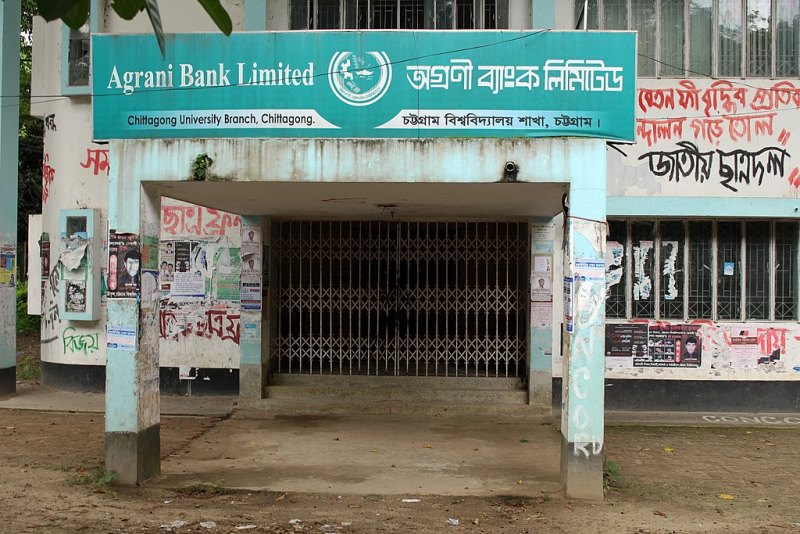 Moheen Reeyad/Wikipedia
Banks will be open for special needs
Dhaka, April 13: The government has directed to ensure special needs banking services during the eight-day lockdown from Wednesday (April 14) to April 21.
The Cabinet Division sent a letter to the Governor of Bangladesh Bank on Tuesday (April 13) with this instruction. According to these guidelines, the bank will be open to conduct banking activities especially in case of need.
According to the directives of the Cabinet Division, a request has been made in the order to issue necessary instructions to ensure banking services from April 14 to April 21.
An eight-day lockdown was announced on Monday (April 12) by the Cabinet Division. At this time 13 instructions have been given in the notification for observance. It said that all government, semi-government, autonomous and private offices / financial institutions will be closed and all officers and employees will be in their respective workplaces. However, factories are still open.
Later on Monday afternoon, Bangladesh Bank issued a circular in this regard. It said all banks would remain closed from April 14 to April 21 due to strict restrictions imposed by the government to control the epidemic coronavirus infection. During the restriction, bank branches as well as all branches of financial services, booth banking and agent banking services will be closed. However, all online services including ATM and internet banking will remain open.