Finance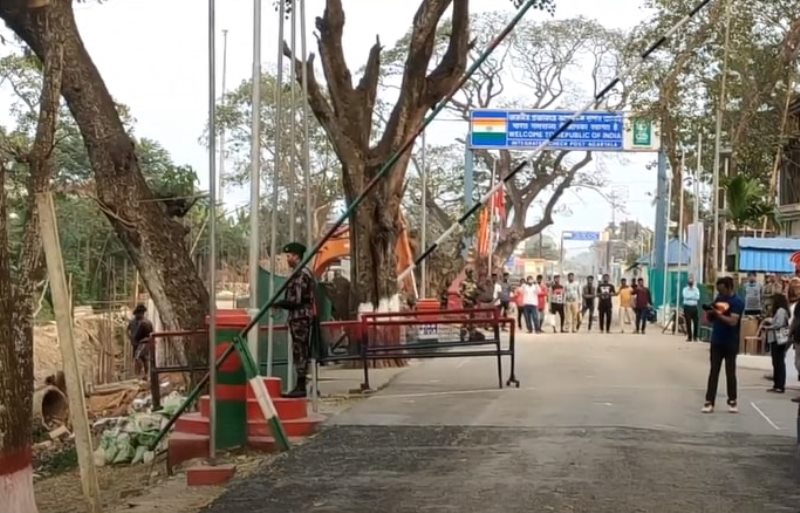 Screengrab from YouTube
BGMEA wants opportunity to import raw materials through all land ports
Dhaka, August 16: BGMEA, an organization of garment manufacturers and exporters, has sought the facility of import and partial shipment of raw materials in the textile and garment sector through all land ports including Benapole. BGMEA president Farooq Hasan made the demand in an application along with Commerce Minister Tipu Munshi on Saturday. The petition calls for land port storage, warehousing capacity and increase in manpower to overcome the crisis in Corona.
BGMEA President Farooq Hasan said the import-export activities of the garment sector would be accelerated if some of the policies needed to survive the current crisis were reformed and steps were taken to implement them.
According to BGMEA sources, the organization has informed the minister about the crisis in the readymade garments and textile sector in the petition titled 'Facilitation of Customs Process for Import of Raw Materials through Land Ports'.
Transportation costs to major export destinations (US and Europe) have risen by about 100 to 300 percent in the past two years, the application said. Besides, production cost in the garment industry has increased by about 30.10 percent in the last six years due to increase in wages, electricity, gas, bank charges, freight charges and other reasons.
Clothing prices begin to fall even before the coronavirus outbreak, which intensifies during coronavirus. In the last financial year, the price of garments has dropped by 3.6 percent. Factories are under pressure from discounts and deferred payments as they push through the cancellation of export orders worth about ৮ 3.16 billion caused by the debt epidemic. Many buyers and brands have not paid the price against the purchase order, have gone bankrupt.
The hope, however, is that with the Corona situation improving somewhat, demand in the international market is rising, with buyers placing promising purchases. At this time, if we can maintain our overall capacity and skills, the ready-made garment industry will turn around a lot.
On the other hand, almost all of the yarn demand has to be imported through the Benapole land port. But due to restrictions on import of cotton, yarn, cloth and other raw materials in the textile sector through land port facilities, proper use of lead time is not being ensured.