Finance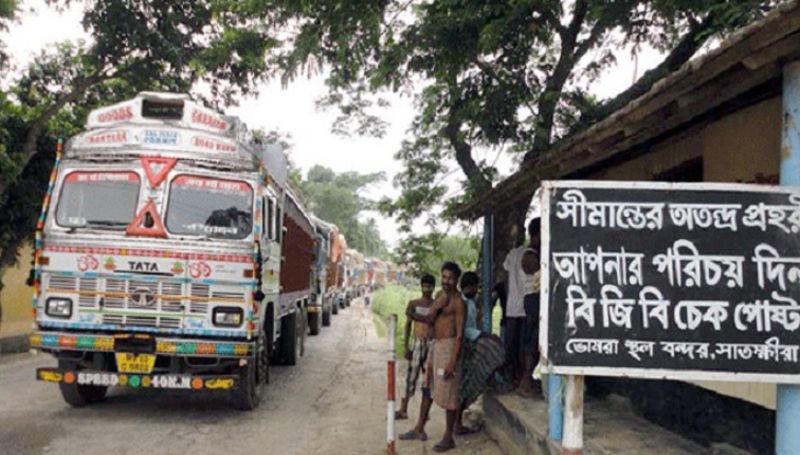 Collected
Bhomra Port: Authorities concerned about meeting revenue target
Dhaka, April 20: Bhomra land port in Satkhira is under lockdown to combat the second wave of coronavirus. However, due to the decline in the import of goods, like last time, this time too, there has been concern about meeting the revenue collection target in this port. On the other hand, C&F traders say that the port is not giving concessions on import of goods like other ports and due to various internal complications, the importers are turning away.
According to the Bhomra Land Port Revenue Officer's Office, the National Board of Revenue (NBR) has set a revenue target of Tk 987.98 crore for the import trade at Bhomra Land Port in the 2019-20 financial year. However, the revenue collection is Tk 579.83 crore. The revenue collection deficit of the service is Tk 408.70.
In the current fiscal year 2020-21, the revenue target has been slightly reduced to Tk 986.02 crore. Till March this year, the revenue collection has been Tk 640.83 crore. The lockdown is going on this month, there is only two months ahead.
The importers of Bhomra port said that at present several goods including rice, onion, ginger, various fruits, stones, cow feed are being imported through this port.
Due to the holy month of Ramadan and the ongoing lockdown, the market demand for fruits and other raw materials is low, so we have reduced imports. Other ports are importing more goods as there are some discounts on raw materials. There is a syndicate at Bhomra port, due to which many traders are losing interest in importing to this port.