Finance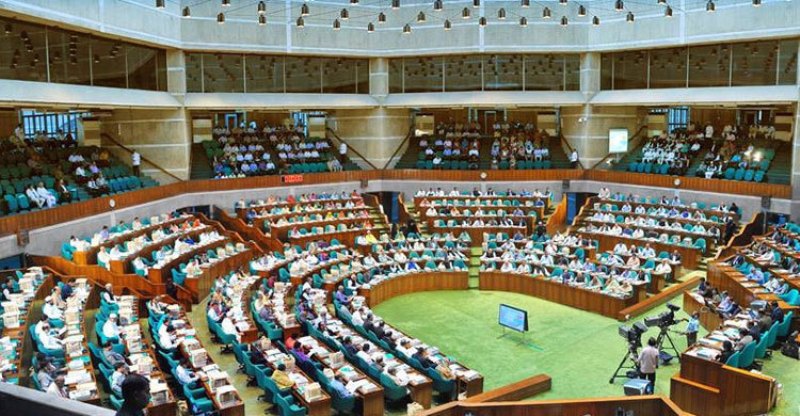 File photo
Budget for new fiscal year passed with no major amendment
Own Correspondent, Dhaka, July 1: The budget for the new (2022-23) fiscal year has been passed without any major changes, revisions and amendments.
On Thursday (June 30), Finance Minister AHM Mustafa Kamal proposed to pass it in the National Parliament, which was accepted by voice vote. Speaker Dr. Shirin Sharmin Chowdhury was presiding over the meeting.
On June 9, the finance minister presented a budget of Tk 6 lakh 78 thousand 64 crore for the fiscal year 2022-23 in the parliament. The size of this year's budget is Tk 6 lakh 78 thousand 64 crore. The new financial year is starting from Friday (July 1). This budget will be effective from this day. In the budget of 2022-23 fiscal year, inflation has been fixed at 5.6 percent. The budget for the new financial year is about 15.3 percent of the total GDP.
Earlier on Wednesday (June 29), the government's budget bill was passed in the parliament. There was a major change in the opportunities offered in the 2022-23 national budget to repatriate smuggled funds. Accordingly, the proposal to bring all kinds of movable and immovable assets into the country was rejected. Only smuggled cash can be brought back to the country with tax at the prescribed rate. A new condition has been added to the amendment of this subject; That is, if someone's wealth is found outside the country, they will be asked about the source of that wealth. Failure to obtain a satisfactory answer will result in a fine or confiscation equal to the value of the property. Budget Bill 2022 was passed on Wednesday with changes in the new budget and some other tax proposals.
In the passed budget, the government has paid special attention to revive the economy, increase employment, health protection and increase investment in the coming financial year. That is why there are guidelines in the budget. In order to increase investment and employment, the finance minister has given importance to corporate in the next budget as well in the continuation of the current financial year.