Finance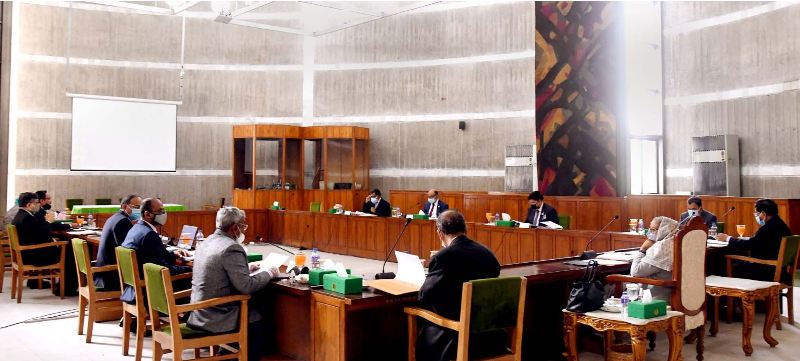 PID
Cabinet sets target to increase ship export revenue to $4 billion
Dhaka, January 26: The cabinet has approved the draft of 'Shipbuilding Industry Development Policy-2021' with a target to increase the export revenue of ships to USD 4 billion per annum by 2025.
The approval was given at a cabinet meeting chaired by Prime Minister Sheikh Hasina in the cabinet room of the National Assembly on Monday (January 25).
A target has also been set to increase the number of workers in the shipbuilding sector from 30,000 to 100,000 within four years. After the meeting, Cabinet Secretary Khandaker Anwarul Islam gave this information in a press briefing.
He said, "The Ministry of Industries has developed a timely action plan with a timely action plan to accelerate the sustainable development of the shipbuilding industry by increasing the productivity of the shipbuilding sector, developing various backward linkage industries related to this industry, creating more employment, reducing import dependence, increasing export earnings."
Highlighting the main objectives of the policy, the Cabinet Secretary said, "The policy aims to reduce domestic dependence on domestic shipping to meet the demand for domestic shipping. By 2025, the contribution of the ship export sector will be increased to USD 4 billion. Now the income from ship exports is USD 1 billion.
The number of existing 30,000 workers in the shipbuilding industry would be increased to one lakh by 2025 through more employment as per the policy.
Anwarul Islam said the policy also aims to create a conducive environment for domestic and foreign investment in shipbuilding through proper coordination between government and private enterprises.
He said, "How to provide loan assistance to those involved in shipbuilding, how to give them a little benefit in terms of taxes and VAT — these are part of the policy. It (shipbuilding) is a very good industry for us. We can build ships. It will save us foreign exchange."