Finance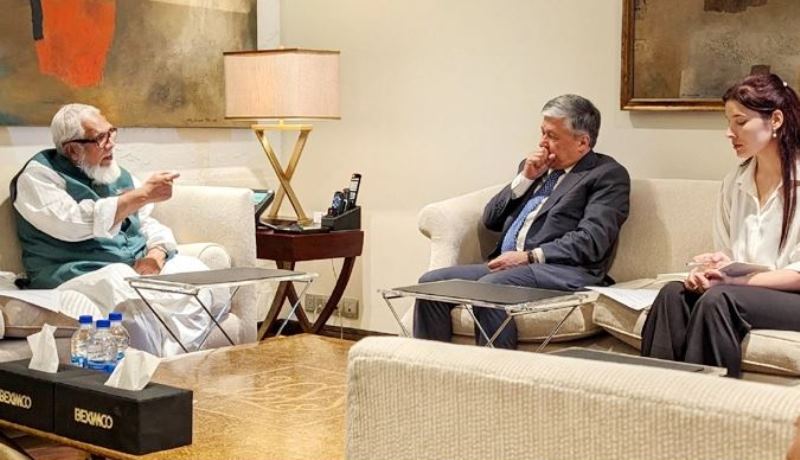 Photo: Collected
Call for Bangladesh-Uzbekistan direct flights
Dhaka, May 20: Prime Minister's Private Industry and Investment Adviser Salman F. Rahman has called for the resumption of direct flights between Bangladesh and Uzbekistan to increase bilateral trade and expand the tourism sector.
He made this call when a delegation led by Uzbekistan's Deputy Foreign Minister Bakhrom Aliev met in Gulshan on Friday.
During the meeting, Salman F. Rahman told the Deputy Foreign Minister of Uzbekistan that if Bangladesh-Uzbekistan direct flights are opened and visas are made easy, the businessmen of the two countries will be able to visit and find investment areas. Government to Government (G-to-G) as well as business to business communication will increase. At the same time, he laid emphasis on strengthening bilateral relations by finding possible areas for overall benefits including business and trade of the two countries.
Bangladesh is exporting medicine to more than 152 countries including USA, UK, Japan, Singapore, Australia. As a result, Salman F. Rahman also mentioned that there is a huge opportunity to establish cooperation between Bangladesh and Uzbekistan in the field of pharmaceutical products and technology transfer.
Referring to Uzbekistan as an important friend and growth partner, Salman F. Rahman said that the main focus of Dhaka-Tashkent relations is trade and economic cooperation. The country has opportunities for cooperation in various sectors including textiles, pharmaceuticals and information technology. Uzbekistan can be a big market for ready-made garments, medicines, ICT products. The introduction of direct flights between the two countries will boost bilateral trade.
He said that there is a lot of potential for the development of business and tourism sectors of both the countries. Prime Minister Sheikh Hasina has built 100 economic zones and hi-tech parks in the country. Also announced attractive incentive packages and benefits for foreign investors. Therefore, investors in Uzbekistan can use this opportunity to invest in 100 special economic zones and hi-tech parks of the country.
During the meeting, Uzbekistan's Deputy Foreign Minister Bakhrom Alayev spoke about the launch of direct cargo flights between Uzbekistan and Bangladesh to expand trade. He also said that Bangladeshis will be given visa facilities on easy terms.
Praising the development of Bangladesh, Bakhrom Alayev said that under the leadership of Prime Minister Sheikh Hasina, Bangladesh has achieved success in all indicators. Pharmaceutical products are well known in the world. Therefore, he urged the businessmen of Bangladesh to invest in Uzbekistan and expressed his determination to take the relationship between the two countries in a more closed and strong position.