Finance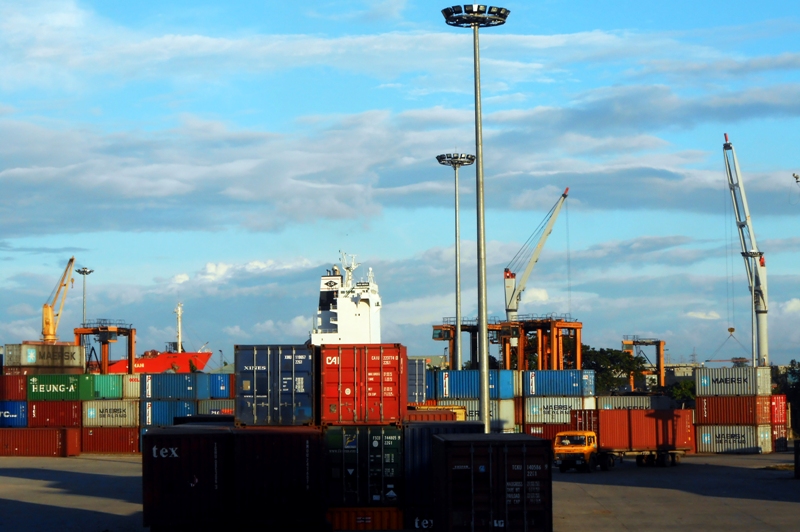 File photo/Wikimedia Commons/Moheen Reeyad
Chittagong port witnesses drop in import-export in October
Own Correspondent, Dhaka, Nov 5: A downward trend has been seen in the handling of import-export goods at Chittagong port. After the months of August and September, the handling of import-export goods decreased in the main seaports of the country in October. Traders believe that this has happened due to the situation of Russia-Ukraine war, the global recession and the dollar crisis, which discourages the import of various products as well as the decrease in exports.
According to port sources, during the current financial year, container handling of imported goods was 97,538 TEU's (20 feet long container), September handling was 1 lakh 1 thousand 493 TEU's and August handling was 1 lakh 14 thousand 920 TEU's. In this, the handling of imported goods decreased by 17,382 TEU's in two months compared to August.
Similarly, the handling of export goods in October was 59,331 TEU's. Earlier, in September 63 thousand 803 TEU's and in August 75,697 TEU's container handling was done in Chittagong port. In other words, the handling of export goods decreased by 16,366 TEU's in two months compared to August.
Moreover, compared to the same period last year, both import and export handling at Chittagong Port has decreased. In October 2021, Chittagong port handled 1 lakh 24 thousand 659 TEU's of imported goods. That is, compared to October last year, handling of imported goods has decreased by 27,121 TEU's. On the other hand, 70,270 TEU's of containers were handled in October 2021. Compared to last year, the handling of export goods in October this year decreased by 10,939 TEU's.
In this regard, Secretary of Chittagong Port, Omar Farooq, said that the goods handling of Chittagong Port has decreased due to traders bringing and taking less goods. Chittagong Port is a port with experience of handling more than 3 million containers annually. If the temporary recession is over and there is more import-export, the handling at Chittagong port will also increase. He also thinks that even if the last two months have decreased, it will be possible to make up for the deficit in the future.