Finance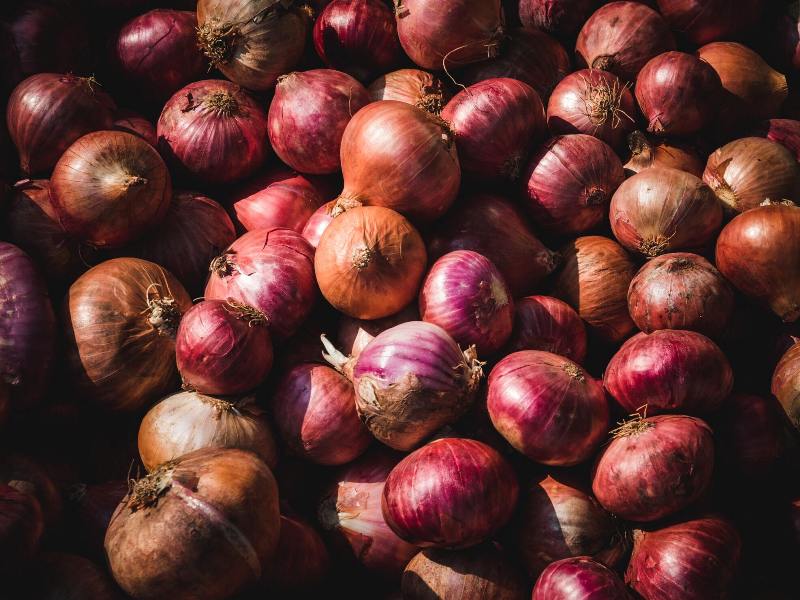 Goh Rhy Yan/Unsplash
Commerce Ministry requests National Board of Revenue to withdraw tariffs on onions
Dhaka, October 11: The Commerce Ministry has requested the National Board of Revenue (NBR) to withdraw tariffs on onions, reduce tariffs on crude soybean oil, palm oil and sugar. The request was made at a meeting held at noon on Monday (October 11) in the conference room of the Commerce Ministry at the Secretariat with the aim of keeping the stock, supply, import and price situation of daily commodities normal and stable.
At the beginning of the meeting, AHM Safiquzzaman, Additional Secretary, Ministry of Commerce (IIT), said due to the recent rise in international prices of some essential commodities (vegetable oil, sugar, onion and lentil pulses), stockpiling, supply, import and fixed prices the ministry has taken various steps to this end.
AHM Safiquzzaman said the NBR has been requested to withdraw the duty on onion and reduce the duty on unprocessed soybean oil, unrefined palm oil and unrefined sugar in the public interest. The Ministry of Agriculture has been requested to expedite the quarantine examination of imported onions and issue IP.
According to reports, two teams led by Commerce Ministry officials are monitoring important markets in Dhaka City Corporation area every day. Market monitoring is continuing in the districts and upazilas across the country under the leadership of the Deputy Commissioners and Upazila Nirbahi Officers and with the help of the officials of the Directorate of National Consumer Rights Protection.
In addition to the experience of the last year and above all to keep the onion market stable, the activities of selling onions were undertaken in September through the Trading Corporation of Bangladesh (TCB). TCB has been selling 400 to 1,000 kg of onions in 400 trucks every day (20 to 25 days a month) since September. If necessary, the amount of onion per truck will be increased.
Besides, TCB is regularly selling other products (sugar, soybean oil and lentils) along with onions. TCB is running regular Tracksell activities in Dhaka with 80 to 95 trucks. TCB has already procured 15,000 metric tonnes of onions from India and Turkey. From which sales activities are currently being conducted. More onions purchased are in the pipeline for collection.
Considering the market price, the required quantity of onion is being procured through TCB. The Bangladesh Trade and Tariff Commission is monitoring the local and international markets. At the same time, under the direction of the Ministry, it is conducting activities to find alternative sources of onions other than India.