Finance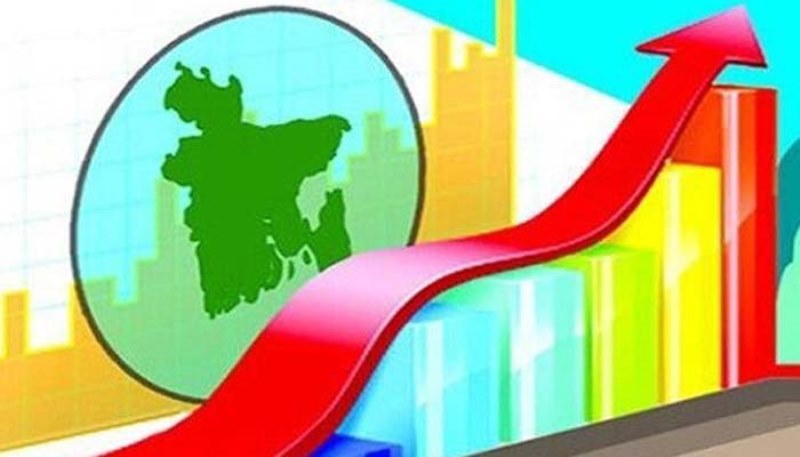 Country's economy turning around
Dhaka, January 18: The country's economy is turning around. The economy is gaining momentum again as export earnings and remittances are increasing along with import expenditure coming under control. As a result, the pressure on foreign exchange reserves is gradually easing.
Bangladesh Bank says that foreign exchange reserves will increase by at least 4 billion dollars in the next 5 and a half months. This reserve will increase to 36.5 billion dollars in next June. Currently, the reserves are 32.51 billion dollars.
In this context, Bangladesh Bank Chief Economist Habibur Rahman told Bangla Tribune that several indicators of the economy are showing improvement. The target set by Bangladesh Bank will increase the reserves to 36.5 billion dollars in June.
He said, it has been possible to control the cost of imports. Export earnings are increasing. Remittances have also increased.
Meanwhile, according to the target of Bangladesh Bank, the growth in export income may be seven and a half percent by next June. And in the current financial year, the amount of exports may be close to 53 billion dollars. Apart from this, remittances increased by 4 percent in June and expatriate income is likely to be close to $23 billion in the current fiscal year. Apart from this, the import may be 80 billion dollars in this financial year.
Incidentally, the flow of remittances sent by expatriates, one of the main sources of foreign exchange reserves, has started to pick up again. Like last year's last month of December, the first month of the new year, January, also shows a jump in this important indicator of the economy. Central bank officials say this trend will continue. According to Bangladesh Bank data, in the first 13 days of the current month of January (January 1 to 13), expatriates sent about 930 million dollars. An average of 7 million 15 million dollars has come every day.
While announcing the monetary policy of Bangladesh Bank, Bangladesh Bank Governor Abdur Rauf Talukdar said that we have turned around in Corona. The situation will not get any worse than it is now.
He mentioned that the endurance of our economy will not fall under any shock.
He said, "After joining Bangladesh Bank, I have taken various steps to reduce imports. I have taken measures so that loans are not opened at higher prices. As a result of these measures, imports have decreased."