Finance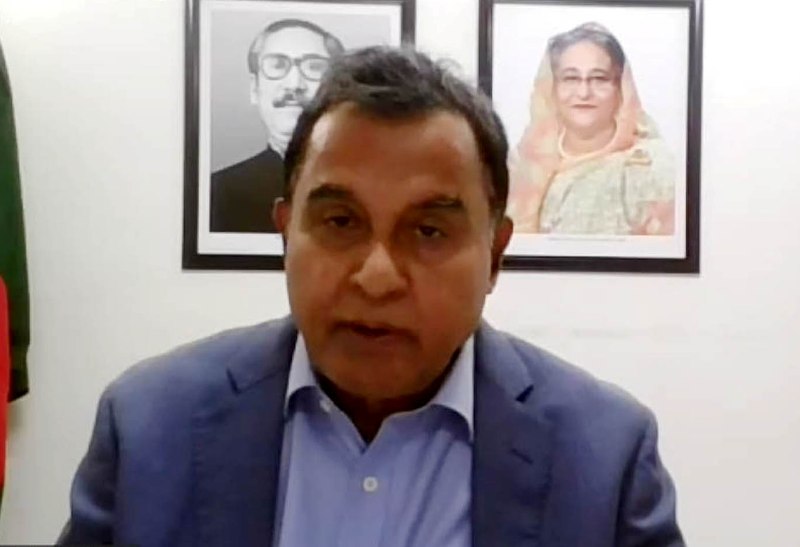 Photo: PID
Country's economy will be much better and stronger: Finance Minister
Own Correspondent, Dhaka, April 8: Finance Minister AHM Mustafa Kamal has said that the economic condition of Bangladesh is very good and strong.
He said, "The whole world is now saying that the economic condition of Bangladesh is very strong. Countries that have more debt than GDP are currently the most embarrassed. They are also in danger. Bangladesh is not in that danger. That's why we are not thinking about those aspects."
A meeting of the Cabinet Committee on Public Procurement and the Cabinet Committee on Economic Affairs was held on Thursday (April 7) under the chairmanship of the Finance Minister. The minister said this in response to a question of journalists in a virtual briefing after the meeting.
Mustafa Kamal said, "Our condition is very good, very strong. Will be stronger. You will not be able to find any aspect of the macro-economy of Bangladesh, which I will review and understand that the days ahead are not good. The days ahead will be better for us."
When asked if he was feeling uncomfortable compared to Sri Lanka, the minister said, "We did not have this discussion. If anyone discusses, that's their business. You will understand better whether this discussion applies to us or not. This does not apply to us."
"As you well know, our foreign exchange reserves are very high. Revenue collection is increasing, reserves are also increasing. Inflation is also under control. So where is the problem? We have no problem. I think we are safe," he added.