Finance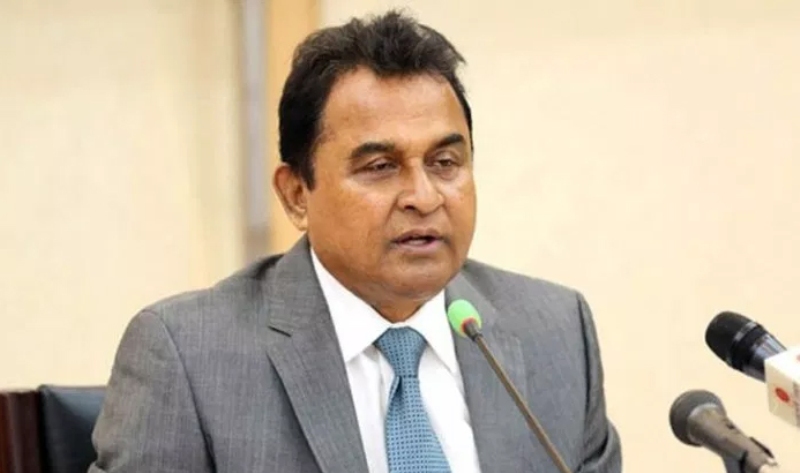 Collected
Covid-19 pandemic has hindered economic progress: Finance Minister
Dhaka, September 18: Referring to Bangladesh's economic tolerance and the strong leadership of Prime Minister Sheikh Hasina, Finance Minister AHM Mustafa Kamal said Bangladesh is committed to achieving the SDGs by 2030 and establishing itself as a developed and prosperous country by 2041. However, he said, like all other countries, the Covid-19 pandemic has hindered the country's economic progress.
"Due to the prudent monetary and monetary policy adopted by Prime Minister Sheikh Hasina during this Covid-19 crisis, we have been able to meet the challenges successfully. Ensuring a far-sighted balance between life and livelihood is returning normalcy to economic activity," the Finance Minister said during a virtual meeting with the UN Under-Secretary-General and the Executive Secretary of the United Nations Economic and Social Commission for Asia and the Pacific (UNESCAP) on Friday (September 17) at noon.
He said, "Bangladesh is on the right track to transition from LDC to developing country. Even so, LDCs that qualify for the transit need to be provided with international assistance and incentive packages in the transition and post-transition phase in order to reduce the obstacles caused by the unforeseen impact of Covid-19 pandemic. Bangladesh has approved a four-pronged strategy to ensure recovery in line with the 2030 Agenda for Sustainable Development. We are now pursuing a development approach that is more inclusive, tolerant and environment friendly. This is because the Prime Minister announced this in her speech at the 77th UNESCAP Commission session and called for international cooperation to help each other to ensure."
The Finance Minister also requested UNESCAP for more technical assistance and capacity building in the areas of trade facilitation, digital trade, paperless trade across borders, capital market development, PPP network, sustainable multimodal transport, energy policy and planning. He also mentioned that Bangladesh's potential in the areas of disaster management, women's empowerment, social security, gender equality and SMEs could be utilized as a means of South-South cooperation.
Armida Salsiah Alisjahbana, Under-Secretary-General of the United Nations and Executive Secretary of the Asia-Pacific Economic and Social Commission (UNESCAP) praised Bangladesh's economic progress. He assured that UNESCAP would stand by Bangladesh in tackling the Covid-19 crisis. He also hoped to expand the scope of UNESCAP's work by supporting more demand-based capacity building projects in Bangladesh.