Finance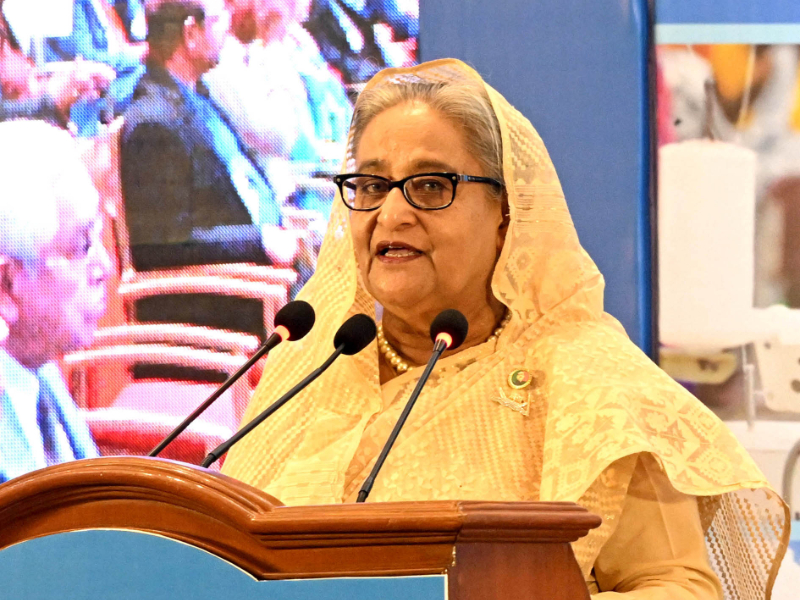 Photo: PID
Demanding fair share, not mercy: Prime Minister
Dhaka, March 15: Prime Minister Sheikh Hasina said, in the critical situation of the world, many development partners are raising interest rates, and trading partners are imposing unnecessary restrictions, which are pushing us towards economic losses. She demanded for fair share by providing financing on easy terms until the crisis is over.
The Prime Minister said this on Tuesday (March 14) at the '50th anniversary celebration of Bangladesh and ADB'. ADB President Asa Kawa along with related officials were present in the event.
The Prime Minister said that the world is facing multiple challenges due to the Russia-Ukraine war and economic sanctions and counter-sanctions. Although we are victims of this geopolitical crisis, Bangladesh is not responsible at all. Rather, it is undermining our hard-earned achievements. Pushing us into an uncertain future. We cannot even see an immediate solution to this crisis. It is not only in the case of Bangladesh, this problem has arisen all over the world. Especially low-income people are suffering more. Most countries are facing food shortages, energy, and financial crises. As a result currency depreciation, depletion of foreign exchange reserves, and inflation is increasing faster. A crisis is brewing. Of most serious concern, it is disproportionately affecting the poorest segments of the global community.
"At this critical juncture, we note with dismay that many development partners are raising interest rates, making development financing economically unviable for most projects," she said. "Coordination among us is critical to countering the impact of multiple economic shocks. Financing on easy terms needs to continue until the global economy returns to normal. Financial institutions and developed countries should pay special attention to this issue. We want their attention."
Sheikh Hasina said, "We do not beg for any mercy or kindness from anyone, we want fair rights. We claim our fair share as partners in the global community. Similarly, global trading partners are imposing unnecessary trade restrictions, further damaging the entire supply chain. Pushing us towards economic loss."