Finance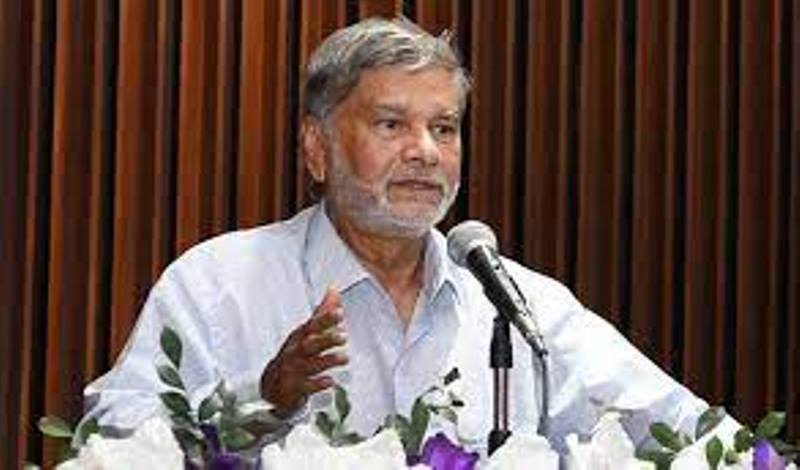 File photo
Development budget of Tk 2 lakh 63 thousand crore is coming: Planning Minister
Dhaka, June 1: The size of the proposed budget for the upcoming fiscal year 2023-24 is Tk 7 lakh 61 thousand 785 crore. Among these, the annual development program (ADP) or development budget has been estimated at Tk 2 lakh 63 thousand crore. Planning Minister MA Mannan said that social security sector including communication system and rural infrastructure will be given priority in the development budget.
On Wednesday (May 31), the minister said at the Ministry of Planning in Sher-E-Bangla Nagar of the capital, social security will be given more importance in the budget. Universal pay scale will be given importance. Inflation will also be reined in.
The minister said that we are working to speed up the implementation of ADP. Because it is a big part of the budget. However, it is good to admit that there are some weaknesses in the implementation of ADP. Many project directors (PD) live in Dhaka while the project is in Panchagarh, we are working on this. The PDs will remain in place. If the project is in Panchagarh, how to look after it from PD Dhaka! The Prime Minister keeps saying, but nothing is happening.
When asked which project will be prioritized in the upcoming budget, MA Mannan said that all projects are projects of affection. However, more attention will be given to the development of rural roads, rural bridges and rural infrastructure. More priority will be given to agriculture sector and agricultural mechanization. People want development of communication system. So we will develop roads, railways and waterways.
In the financial year 2023-24, the maximum allocation has been kept in the transport and communication sector in the ADP. The allocation for this sector is Tk 75 thousand 944 crore 62 lakh. The proposed allocation for other sectors includes Tk 44,393 crore for power and energy. Apart from this, Tk 29,889 crore 12 lakh has been allocated for education. Tk 27,045 crore 65 lakh in housing and community facilities. Tk 18,880 crore for local government and village development.
An allocation of Tk 16,204 crore has been proposed for health and Tk 10,707 crore for agriculture. There are 1,218 projects in the annual development program of the next financial year. Among them, there are 1,118 investment projects, 78 technical assistance projects and 22 feasibility study projects.
Major development projects have been given maximum importance in terms of allocation in the upcoming national budget. Tk 65,760 crore is being allocated for the financial year 2023-24 for such 14 mega projects and programmes.