Finance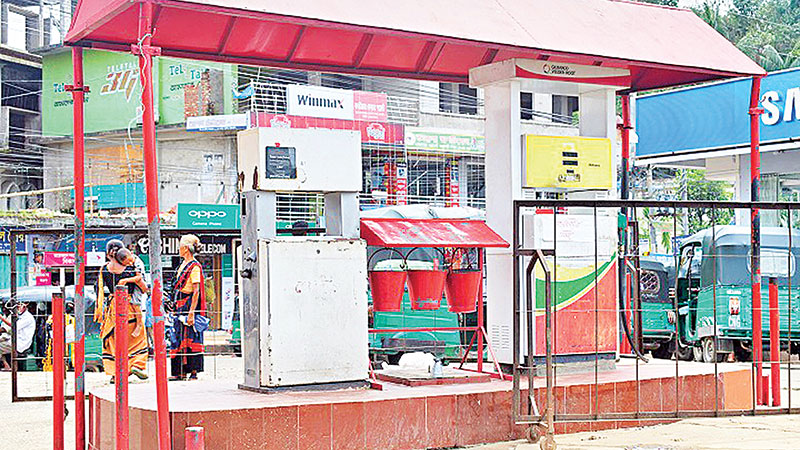 Collected
Diesel prices are lower in Bangladesh than in neighboring countries
Dhaka, November 6: Diesel and kerosene prices in Bangladesh are lower than in neighboring countries especially India, Pakistan, Sri Lanka and Nepal. According to the globalpetrolprices.com, the world average price of petrol is Tk 106.36 per liter, which is Tk 26.36 more than the price in Bangladesh.
The retail price of diesel and kerosene in Bangladesh is Tk 80 per liter, which is being sold at Tk 104 (Rs 90) per liter in Kolkata and Tk 114 (Rs 98.42) in New Delhi.
According to the data released on November 1, diesel and kerosene are being sold in Pakistan at Rs 142.62 per liter, compared to Rs 144 per liter in Sri Lanka and Rs 112.39 per liter in Nepal.
It said petrol was being sold at Rs 121 per liter in Kolkata, fuel was being smuggled in Bangladesh due to low oil prices, which was affecting Bangladesh's economy. That is why the government has rescheduled the prices of diesel and kerosene to increase the price of fuel oil in the international market.
According to a press release, Bangladesh Petroleum Corporation (BPC) is subsidizing around Tk 20 crore per day as they sell diesel at Rs 13.01 per liter and furnace oil at Rs 6.21 per liter, which is much less than the international market.
Apart from Bangladesh, many countries, including neighboring India, are regularly rescheduling fuel prices to keep pace with the world market.
Khandaker Abdus Salek, an international energy expert and consultant, told the Sufi government news agency BSSE that the Bangladesh government was providing huge subsidies to the power and energy sector.