Finance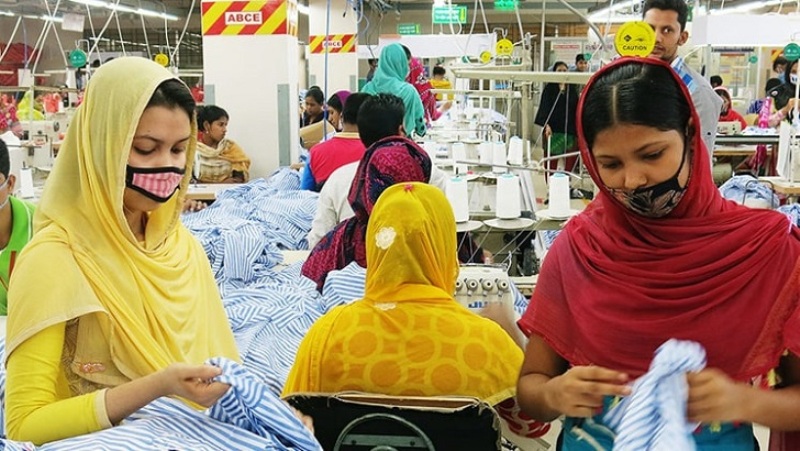 Collected
Diplomatic efforts to capture new markets in garment exports
Dhaka, September 25: Bangladesh is ahead of Vietnam in the export of readymade garments from January to July 2021. During this period, Vietnam earned USD 16.86 billion through exports. At the same time, Bangladesh's exports stood at USD 18.80 billion.
On the other hand, to take the garment sector further, the sector stakeholders have taken different strategies in search of new markets. Now they want to use the embassies of the country. The main objective is to attract buyers, create new country markets and brand the garment sector. The issue of safe and sustainable garment production is also being raised with the ambassadors of different countries stationed in the country. Thus, not only ambassadors and embassies but also government assistance is being sought to expand the market and lead the country in the garment sector. Meetings-seminars are being held with buyers or brands.
Industry insiders say the second wave of the coronavirus pandemic has prolonged the hard times of the garment industry. The industry is still going through difficult times. Moreover, Bangladesh's major export markets, including Europe, have not yet returned to normal. It was hoped that with the development of the epidemic situation, the garment industry would also be able to turn around. But the proliferation and transmission of new variants of the Corona has once again challenged the industry. In this situation, Bangladesh will lead the world market in the garment sector with the help of the government and the sincerity of the embassy to overcome the challenges of the pandemic.
When the corona infection started in the country in March last year, the garment factory stopped production for 65 days in several phases of the lockdown. At the same time, as the production of garment factories in Vietnam continued, it was ahead of Bangladesh in exports. The title of the second largest garment exporter went to Vietnam. Last year (2020), the country exported more than one billion dollars worth of garments from Bangladesh. Last year, Bangladesh's garment exports were worth USD 2.8 billion and Vietnam's exports were worth USD 2.9 billion.
However, in the first seven months of this year (January-July), Bangladesh exported more than USD 200 million more than Vietnam. During this period, Vietnam earned USD 16.86 billion through exports. At the same time, Bangladesh's exports are USD 18.80 billion. At the end of the year, the country will be ahead of Vietnam in garment exports, hope entrepreneurs.