Finance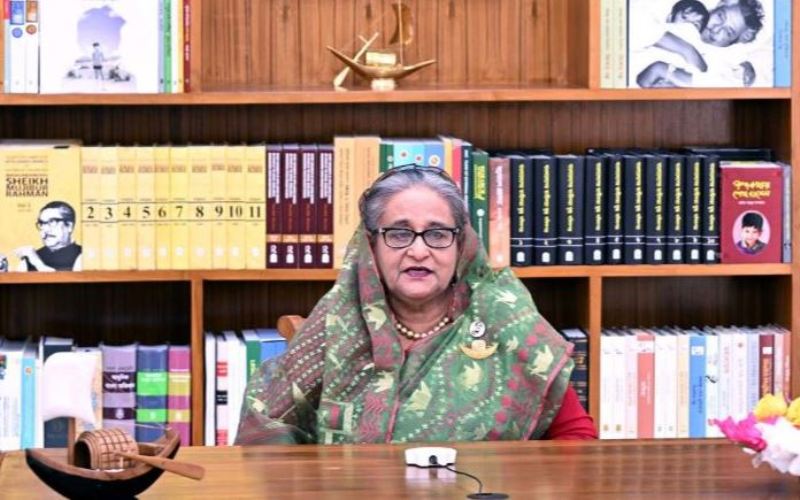 PID
Don't create danger by keeping money at home: PM
Dhaka, December 16: Prime Minister and Awami League President Sheikh Hasina mentioned that panic is being created by spreading rumors that there is no money in the bank.
She said, don't listen to unnecessary rumours. There is no shortage of money in the bank. Don't risk your hard earned money at home. Our investment, remittance flow and import-export situation are all normal.
She said these things in her address to the nation on Thursday (December 15) on the occasion of Victory Day. Stating that Bangladesh has more foreign exchange reserves than usual, the Prime Minister said that many people are making various false comments about our foreign exchange reserves. Only if there is a reserve to cover three months of import expenses. At present we have enough foreign exchange reserves to cover five months of import expenditure.
She said that during the coronavirus pandemic, the import of all types of heavy machinery, foreign travel and import of other products was largely stopped. At that time our reserves increased to 48 billion dollars. Instead of keeping this huge amount of money idle, we have created a special fund with some money from it. Some important projects are being implemented with the money from that fund. This loan is being given at 2 percent interest rate through Sonali Bank. House money is coming back home with interest. If this money was taken as a loan from a foreign bank, it would have to be returned with interest at the rate of 4/5 percent. And it had to be paid from the reserve.
Another reason for the decrease in our foreign exchange reserves is that we are buying high prices of fuel oil, edible oil, wheat, pulses, maize and other products from the international market and selling them to the common people at low prices, added the Prime Minister.
At that time, she assured to reduce the price of any commodity including fuel oil in the world market as well as in Bangladesh. The Prime Minister said that the Awami League government is the people's government. Our main aim is to work for the welfare of people. We never want people to suffer or suffer. Due to global factors, the price of daily necessities increased. It is starting to become more normal now. Inflation is also coming down.