Finance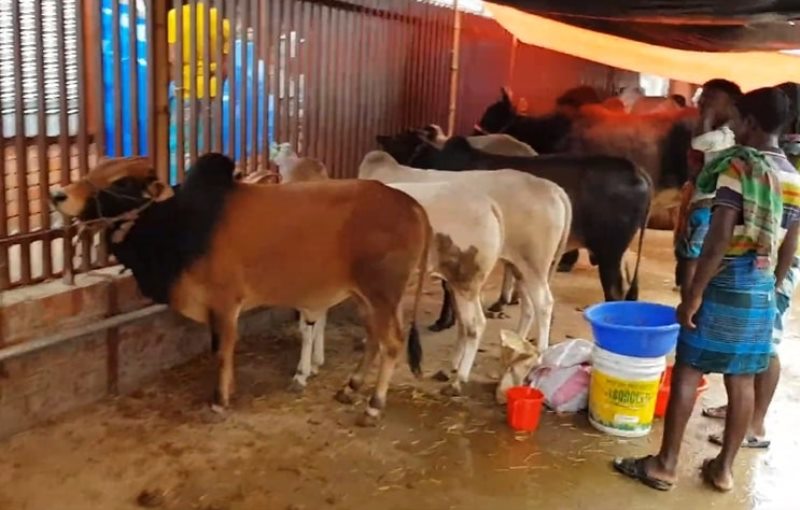 Screengrab from YouTube
Eid: Cattle traders not getting desired price, return home with cows
Dhaka, July 21: Many traders have taken back the cows from different markets of the capital as they did not get the expected price. This time they are not getting the price at the last moment as the cows have already been sold. Traders have said they have sold cows at an average loss of Tk 5,000 to Tk 10,000 per cow.
On Tuesday (July 20), the cattle market in Gabtoli was visited and the price of small and medium cattle had come down. Buyers did not quote half the price for a big cow. Many traders were preferred to return home with their cows rather than selling them at a discounted price.
Asked about the market, a trader said he wouldn't have come to Dhaka if he had known about the situation.
However, traders seemed happy with the fall in price.
Traders said there were enough cows in the market. Besides, the price of cattle did not match at the last moment as everyone bought the cows in advance. The cow that was sold for Tk 1 lakh on Sunday, did not fetch more than Tk 80,000 on Tuesday.