Finance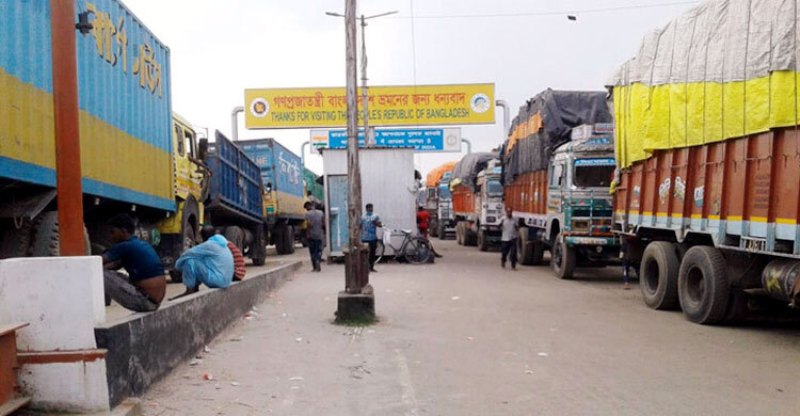 Collected
End of stalemate: Import-export resumes through Benapole-Petrapole port
Dhaka, February 5: Eventually the stalemate ended and the import-export trade between the two countries resumed through the Benapole-Petrapole port. As a result, activity has returned to both port areas. Users at the port of Petrapole stopped imports on Monday (January 31st) morning in protest of harassment of Indian truck drivers by the Indian Petrapole Port and Border Security Force (BSF). After discussions with the administration, it was decided on Thursday night to start import-export activities from Saturday.
Earlier, Petrapole Port Authority said in a letter that arrangements were being made to introduce common i-cards to truck drivers and others. For those vehicles whose papers have not been renewed and others, including truck drivers, do not have a common i-card as directed by the central government, they are required to keep Aadhaar card or voter card with them for the time being. In the light of the letter, various port users decided to start import-export from Saturday morning in the interest of border trade.
Karthik Chakraborty, general secretary of the Petrapole C&F Staff Welfare Association of India, said all activities at the port were closed for four consecutive days from Monday (January 31) to Thursday (February 3) due to harassment by the port and BSF. After fruitful discussions, the import-export activities started.
Sajedur Rahman, general secretary of Benapole C&F Agent Staff Association, confirmed the matter and said that import and export through Benapole-Petrapole port has been going on since Saturday morning. They have returned to work with the assurance of the administration. The matter has been informed to all the members.