Finance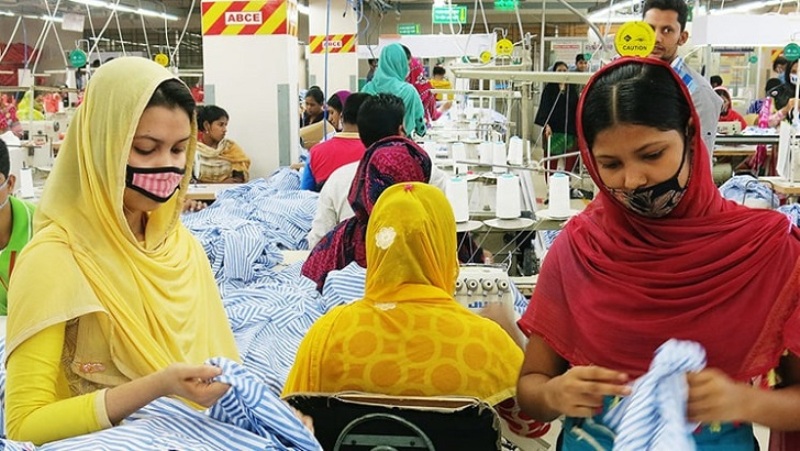 Collected
Export income in October exceeds USD 472 crore
Dhaka, November 3: A new record in export earning was set in September. In that month, the highest export of goods was USD 417 crore or Tk 35,445 crore. However, the just-concluded October has surpassed September as well. Last month, Bangladeshi traders exported goods worth USD 472.753 crore or more than Tk 40,500 crore. This income is 36.47 percent more than the target and 60.37 percent more than the same period last year. The Export Promotion Bureau (EPB) updated its report on Tuesday (November 2).
In the first four months of the current financial year (July-October), Bangladesh exported goods worth USD 1,575 crore, Which is 22.62 percent more than the same period last year, and 3.33 percent more than the target.
According to the EPB, the export target in October was USD 346.4 crore. Exports have been USD 417 crore dollars. Never before in the history of the country has this amount of goods been exported in a single month. On the other hand, during the same period last year, the revenue from the export of goods was USD 294.78 crore.
BKMEA Director Fazle Shamim Ehsan said that the situation in Europe and America has returned to normal, as a result, a lot of orders are coming from buyers.
During July-October, the largest source of export revenue was garment exports worth USD 1,262.11 crore. The growth has been 20.78 percent. Revenue has increased by 12.41 percent more than the target. Net garment exports have increased by 24.27 percent in these four months.
Exports of all other sectors except garments, leather and leather products, frozen fish, agricultural products have increased. Among them, exports of medicines increased by 31.60 percent, exports of plastic products by 29.04 percent and home textile exports by 16.52 percent.