Finance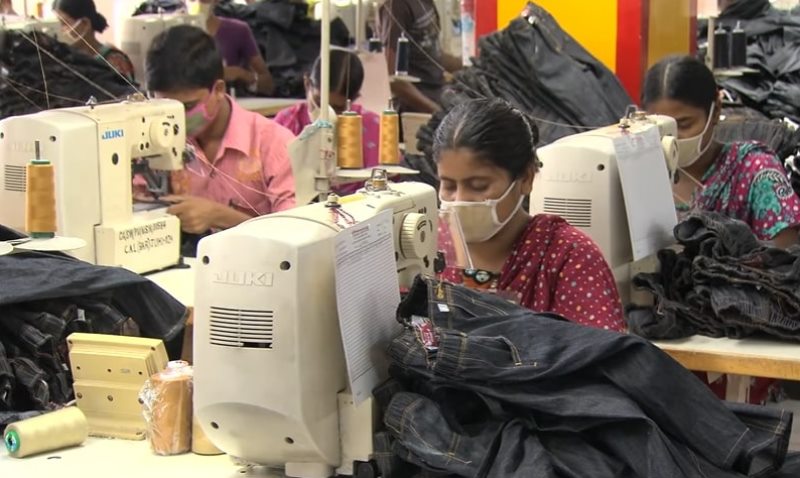 Screengrab from YouTube
Export-oriented factories to open from tomorrow
Dhaka July 31: Export-oriented industries will be out of the ongoing lockdown from Sunday (August 1). A notification in this regard has been issued by the Cabinet Division on Friday (August 30). The decision came within a day of the traders' demands.
The circular said that considering the overall situation, all export-oriented industries and factories have been kept out of the scope of the restrictions imposed from 8 am on August 1. As a result of this decision, all export-oriented industries and factories are opening from Sunday morning.
Strict restrictions have been imposed to curb coronavirus infection since 6 am on July 23. These restrictions will continue until midnight on August 5.
All types of public transport, government and private offices are closed due to restrictions. All types of industries are closed except for food production-processing, leather transport-preservation and pharmaceutical sectors. The owners have requested the government to open all kinds of industries including garments. Leaders of various business organizations made the demand during a meeting with Cabinet Secretary Khandaker Anwarul Islam at the Secretariat on Thursday.
After the meeting, Faruk Hasan, president of the Bangladesh Garment Manufacturers and Exporters Association (BGMEA), told reporters that he has requested the government to open the factories.
He also said that the cabinet department would take up the matter soon after talking to Prime Minister Sheikh Hasina. Earlier, however, the owners had requested that the factory be kept open due to ongoing restrictions on coronavirus infection. But the government turned down that request.
"We came to meet the Cabinet Secretary, on behalf of all the businessmen. We want to request him to all all the industries to function during the lockdown."
Asked what the government has said about the request, Hasan said, "We have made this request to the Prime Minister through him (Cabinet Secretary). He (Cabinet Secretary) said he would talk to the Prime Minister and take a decision soon. The government has been requested while keeping in mind the coronavirus situation, infection and death. We hope the government will consider it."
"We have come here representing all industries, not just the garment industry. You know the necessity of it. A lot is involved with all the industries. That's why we requested again. We have asked the government to keep it out of the lockdown, to consider the request," Hasan said.
Asked whether it has been demanded to open from any scheduled date, he said, "Not a specific day but as soon as possible. Since everything is closed in lockdown from 23rd, almost everything is closed from 18-19 July before Eid, everything is closed for a long time, so there is a shortage in the supply chain."