Finance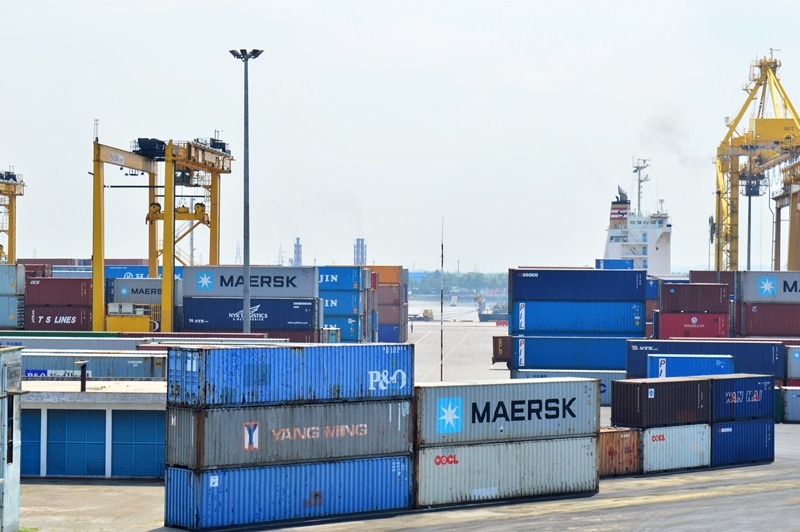 Photo: Wikimedia Commons/ Moheen Reeyad
Export revenue increased by 7.81%
Dhaka, March 3: Bangladesh has been witnessing a positive flow in the export revenue for the last four consecutive months, even amid the global recession. The export revenue in February of this year has increased by 33 crore 56 lakh 50 thousand US dollars, which is a 7.81 percent rise.
This information was revealed by the Export Promotion Bureau (EPB) on Thursday. In the previous month of January, compared to the month of January 2022, the export income increased by 28 crore 58 lakh 70 thousand dollars more. Which was a 5.89 percent rise. After the decrease in the export income in the last October, the export income increased for four consecutive months, from November last year till this February.
According to the sources of EPB, in February of this year, the export of manufactured goods of Bangladesh in the world market was 463 crore 1 lakh 80 thousand US dollars. Before that, what happened in February 2022 was 429 crore 45 lakh 30 thousand US dollars. As a percentage, compared to February 2022, export income increased by 7.81 percent in February, 2023.
Compared to 2022, the export income has increased, but the export income has decreased by 3.68 percent compared to the target. In the month of February of the current financial year, the target of Bangladesh's exports to the world market was 480 crore 70 lakh dollars. And the export was 463 crore 1 lakh 80 thousand dollars. As a result, in the current fiscal year, from July to February, the total export income in the eight months was 37077.68 million US dollars. Which was 33843.45 million dollars in the financial year 2021-22. That is, compared to the same period of the previous year, the export income increased by 3234.23 million dollars. Which has increased by 9.56 percent from the previous year as a percentage.