Finance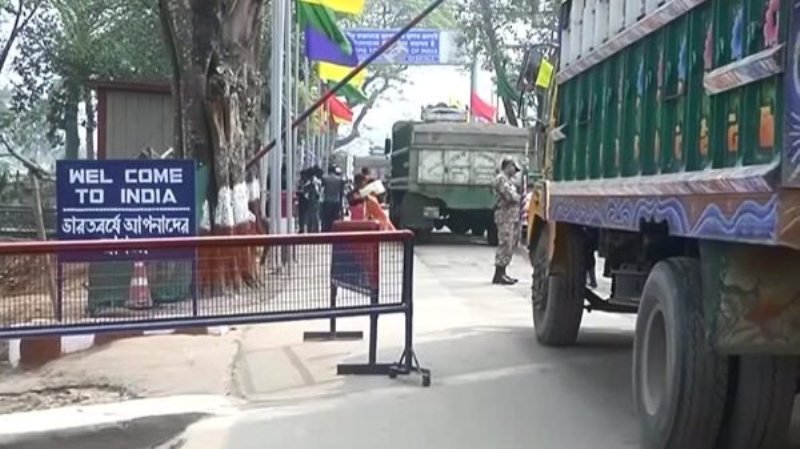 File photo
Exports from Bangladesh to India's Tripura are increasing
Own Correspondent, Dhaka, March 2: Bangladesh's import-export with the Indian state of Tripura is increasing. Especially in the last few years, the import-export figure is surpassing the previous years.
Mainly, exports from Bangladesh are increasing with the eastern border state. During the outbreak of coronavirus (Covid-19), exports of Bangladeshi products have increased at a significant rate.
In the 2017-18 financial year, the import-export volume of Bangladesh with Tripura was 390 crore 68 lakh rupees, which has increased in the 2020-21 fiscal year to 733 crore 26 lakh rupees. In the 2017-18 financial year, goods worth Rs 384 crore were exported from Bangladesh to Tripura, while in the fiscal year 2020-21, this figure increased to Rs 716 crore.
Land port officials of the two countries said that various types of fish, dried fish, cement, coal, aluminum, various furniture made of plastic, wood and metal furniture, batteries, beverages, brick breaking machines are being exported to Tripura from Bangladesh. Imports and exports between Bangladesh and Tripura are higher through Akhaura land port.
On the other hand, paper, ginger, wheat, maize, pineapple, raw milk, various products made of bamboo, flowers, soybean seeds, spare parts for automobiles driven by compressed natural gas (CNG) are coming to Bangladesh from Tripura.
Sujit Roy, secretary of the All Tripura Merchant Association, said imports from Bangladesh to Tripura have increased. However, exports to Bangladesh are not increasing in that way. The government is keen to double the friendly relations and trade between Bangladesh and Tripura.
The business leader said there are several products to be exported from Tripura to Bangladesh. At present it is not possible to send those due to lack of approval. There has been a long discussion between India and Bangladesh on this issue. The launch of the Maitri Setu (Bridge) over the Feni River, which connects Tripura's Sabroom with Ramgarh in Khagrachari, will get all sorts of approvals in the future.
Tamal Pal, secretary of Tripura Wholesale Grocery Merchant, said work is underway to expand foreign trade with Bangladesh.
Manoj Kanti Dev, Minister for Industries and Commerce of the Tripura state government, said although trade has been a bit low for the last two years, according to the statistics, the volume of imports and exports with Bangladesh is increasing more than before.