Finance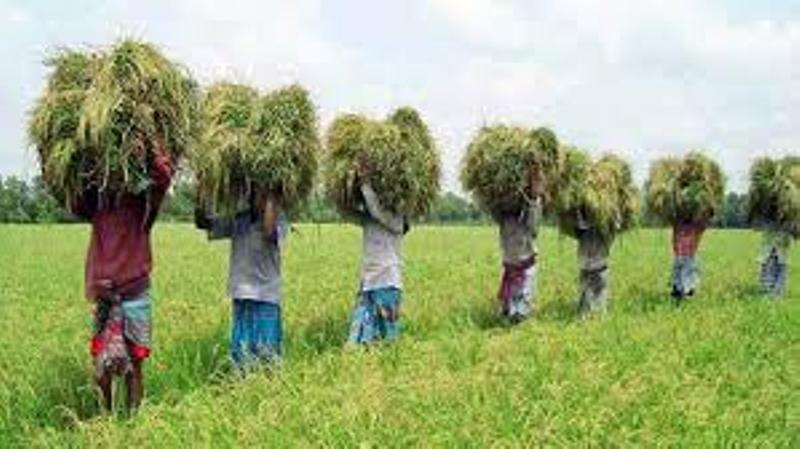 File Picture
Farmer replay Tk 6277 crore loan during Covid-19 pandemic
Dhaka, October 24: Farmers have returned Tk 6,277.63 crore in the first three months of the current fiscal year (July-September), despite the market remaining bearish due to the ongoing Covid-19 pandemic, a report by Bangladesh Bank said.
The money repaid by them is 14.25 percent of the total agricultural credit.
Bangladesh Bank says farmers returned Tk 4,373.70 crore under normal circumstances last year.
Compared to last year, this time the farmers have returned Tk 2,000 crore more.
Due to the pandemic, the government have extended the time limit of repaying the loan till december, however the farmers haven't availed that benefit.
In this context, the former governor of Bangladesh Bank. Atiur Rahman said, "Farmers return the money when they take it from the bank. Besides, many farmers may not know that there will be no problem if they do not repay the loan installments. As a result, the collection has increased due to the tendency of farmers to return their money even if they are in trouble."
He said special incentives should be given to the farmers who are repaying money during the Covid-19 pandemic. And traders who do not want to return the money or want time to return, they should not be given any incentive.
Bank officials say the farmers have repaid the installments on time as the agricultural production and supply process during Covid-19 is in full swing.
Till September, the accumulated debt of the banks in the agricultural sector stood at Tk 44,042 crore. Of this, defaulted loans amounted to Tk 4,909 crore. Which is 11.15 percent of the total debt.
In the first quarter of the current financial year, the banks have disbursed loans worth Tk 4,684 crore to the agricultural sector.
This is about 32 percent more than the same period last year. At the same time last year, the banks had distributed Tk 3,554 crore.