Finance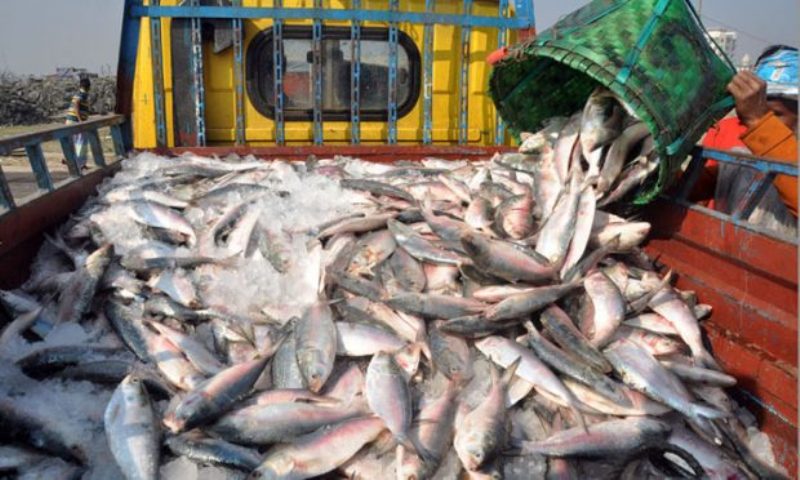 Collected
First consignment of Hilsa fish exported to India ahead of Durga Puja
Dhaka, September 23: The first consignment of hilsa fish has been exported to India ahead of the Durga Puja. On Wednesday (September 22) evening, 78,840 kg of the fish went to India through the Benapole checkpost.
Benapole Land Port Fisheries Quarantine Inspector Aswadul Islam said the government has approved the export of 2,080 metric tonnes of hilsa fish to India on the occasion of Durga Puja, even though the export of hilsa is banned. Fifty-two companies of Bangladesh have got permission to export these hilsas. Each company has been allowed to export 40 metric tonnes of the fish. In its continuation, the first consignment of 78,840 kilograms of hilsa was sent to India on Wednesday. The rest of the fish will be exported in phases. There are instructions to export the quantity by October 10.
Rubayit, a representative of Benapole C&F agent Nila Enterprise, said the export price of hilsa was USD 10 per kilogram this time, which is Tk 850 per kilogram. The consignment of Hilsa will be exempted from the duty free facility from the customs of both India and Bangladesh. The exporters of hilsa are Southern Food Limited of Khulna, Union Venture of Dhaka, Rahman Impex of Jessore and Sevenstar Fish Processing Company of Pabna.
Although Padma Hilsa is popular among the Bengalis of West Bengal, the Bangladesh government has stopped its export at different times considering the demand of the country. Before 2012, hilsa was exported to India. However, due to the decline in the production of the fish, the export was stopped after 2012. Last year, the government also approved the export of 1,450 metric tons of hilsa on the occasion of Durga Puja. Since then, exports have stopped again.