Finance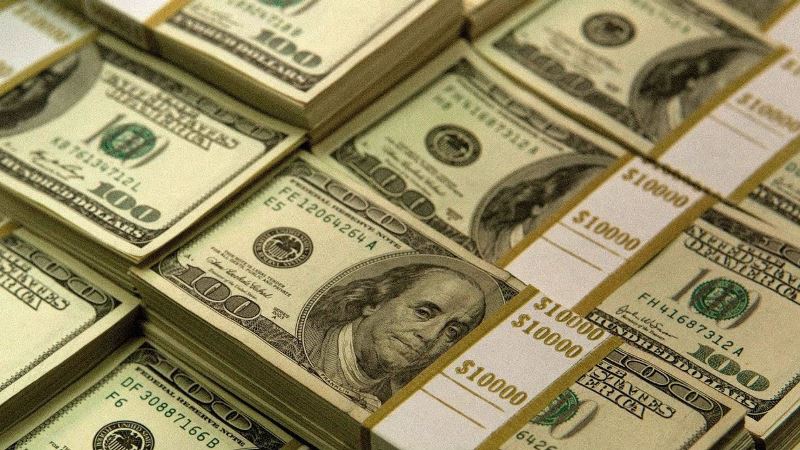 Photo: Wallpaper Cave
Foreign exchange reserves fall to $35 billion
Own Correspondent, Dhaka, Oct 21: Dollar crisis in the country is at an extreme. Bangladesh Bank is providing dollars from the reserve to eliminate this crisis. And this is pulling the reserve. The country's foreign exchange reserves have further fallen to USD 35 billion. This information is known from the sources of Bangladesh Bank.
On Thursday (October 20), 60 million dollars were sold to the banks from the foreign exchange reserves of the Bangladesh Bank. And in this, the reserve has decreased to 35.98 billion dollars. Bangladesh Bank has sold a total of 4.5 billion dollars in this financial year.
According to the data of Bangladesh Bank, the remittances received in the first three months of the fiscal year 2022-23 amounted to 567 crore 27 lakh dollars. In the same period (first three months) of the fiscal year 2021-22 where it came to 540 crore 83 lakh dollars. Before that, in the first three months of the fiscal year 2020-21, 671 crore 32 lakh dollars came in remittances. Expatriates sent a record amount of remittances in the financial year 2020-21 despite Corona pandemic.
Recently, the rate of remittance of expatriate income through banking channels has decreased, and more remittances are coming through Hundi. As remittances decrease, the overall economy is facing a 'dollar crisis'. This crisis is directly affecting the foreign exchange reserves. Instead of abating, the crisis is gradually becoming more pronounced. Bangladesh Bank is trying to ease the pressure by providing cash dollars.
Experts in this sector said if this problem is not solved immediately, the country's economy may face bigger problems in the future.
Earlier in 1994-95, the reserve was 3 billion dollars or more than 3 billion dollars. In the fiscal year 1996-97, it came down to USD 100 crore or 1 billion dollars. Reserves up to 2001-02 fiscal year at USD 2 billion (about 200 crore dollars). Then it started to increase gradually. In the 2008-09 financial year, when the global recession hit, the reserves fell from 7 billion to 5 billion. Then it slowly started to increase again. Reserves were last released in August last year by USD 48 billion. Now it has come down to 35 billion dollars.