Finance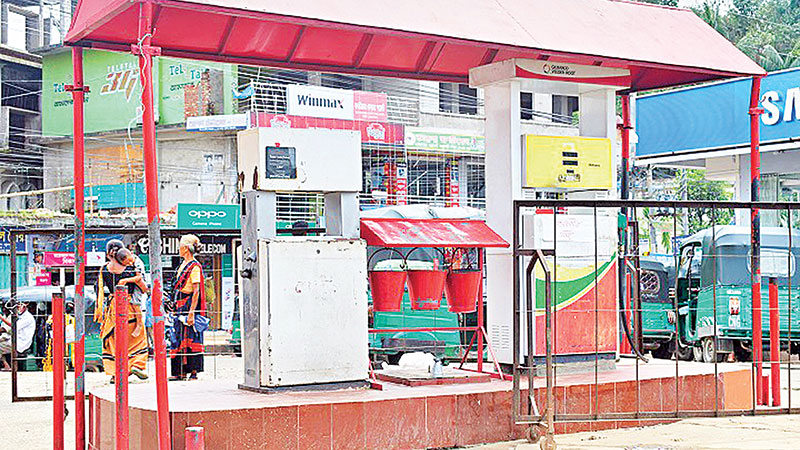 Collected
Fuel: Supply short of demand, pump owners say there is no oil shortage
Dhaka, August 6: Losses of Bangladesh Petroleum Corporation (BPC) have increased due to increase in fuel oil prices in the international market. The government is scheduling load shedding to reduce the subsidy on power generation. In the meantime, there are many rumors about the country's oil crisis. Although the government has repeatedly said that it has oil reserves, the reality is different. A few days ago the notice that a certain amount of oil would be given at the pump created a rumor of oil shortage across the country. On the other hand, the fresh announcement of price hike has intensified the question of oil stocks.
The pump owners say that they are getting oil. At the moment there is no shortage of oil demand and supply.
On Saturday (August 6), the assistant manager of Al-Makkah pump in North Badda area of ​​the capital said that there is no shortage of oil at the moment. They are naturally getting oil. You get what you want from the authorities. He also said that there is no shortage.
However, Malibagh Auto Service Pump Manager Md. Nurul Islam said that they are not getting oil as per the demand. He said, the oil is coming right, but a little less. Earlier we needed more than one lorry per day. But now I don't get more than one lorry. The government says that there is oil, but even if we have more than one lorry of demand, we are not getting it.
He said, now there is a little more demand. Many are taking too much. Many people think that oil will not be found. Demand is high, but quantity is getting same as before. Earlier two lorries used to come. Now a lorry comes.
Md Zakir Hossain, the owner of Malibagh Auto Service, said, "I get whatever quantity of oil I want. But the sales have increased. So there seems to be some crisis in the pumps. Actually there is no oil crisis."
When asked how he gets what he wants, he said, now the demand for oil is increasing. "I have to take three days of oil on Thursday. Suppose I took three days worth of oil. If I sell more than 1000 liters of oil per day compared to the normal demand, then there will be some crisis at the pump."