Finance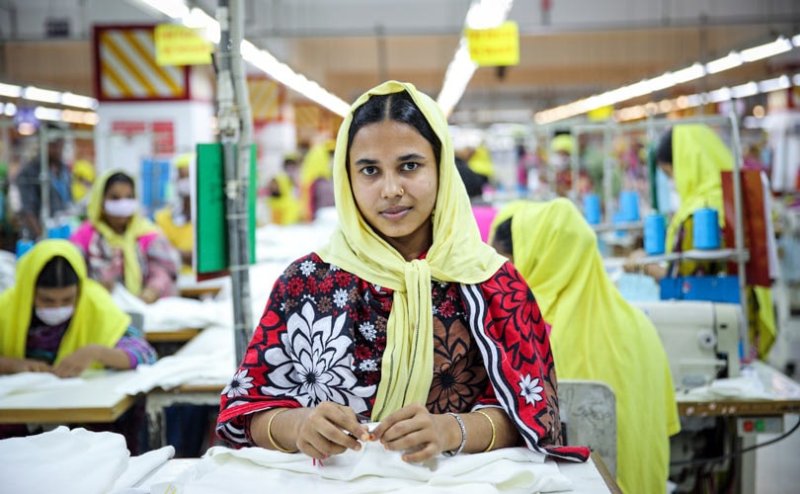 File Picture
Garment exports exceeds $8 billion
Dhaka, 6 October: World trade was paralyzed by a coronavirus outbreak earlier this year. This reduced the country's export income at an alarming rate. The export sector has started to overcome that. Besides growth, export earnings are also exceeding the target.
At the end of September 2020-21, exports exceeded the target by 2.45 percent and revenue increased by 2.58 percent over the same period last fiscal year.
At the same time, exports to the garment industry, the country's main source of export earnings, increased by 2.9 percent more than the target.
Besides, the growth has been 0.75 percent. This is according to the updated report of the Export Promotion Bureau (EPB).
According to industry insiders, the outbreak of the deadly coronavirus had led to a nationwide lockdown. At the beginning of the year, the whole world economy became paralyzed.
Business came to a standstill. The economy suffered huge losses. The country's exports were also directly affected by the trade.
The situation hasimproved a bit.
Businesses have begun to move. Export orders have started to return as the lockdown has been lifted.
The exporters are trying to overcome the initial impact of the epidemic.
According to the EPB, the target for the first three months of the new fiscal (July-September) was 970 million.
In contrast, the revenue was 9.89 billion.
As a single month, Bangladesh exported goods worth Tk301 crore 88 lakh in September last year, which is 3.53 percent more than in September last year.
This month, the income has increased by 5.92 percent more than the target.
The target for September was 285 crore USD. In September last year, the income was 291 crore 57 lakh dollars.
About 85 percent of the country's export income comes from the ready-made garment sector.
Due to Corona, exports in this sector started declining from last March, and in April, there was a terrible collapse in garment exports.
It continued in May. The garment sector has been trying to turn around since June. Its continuity can be seen in September as well as July and August.