Finance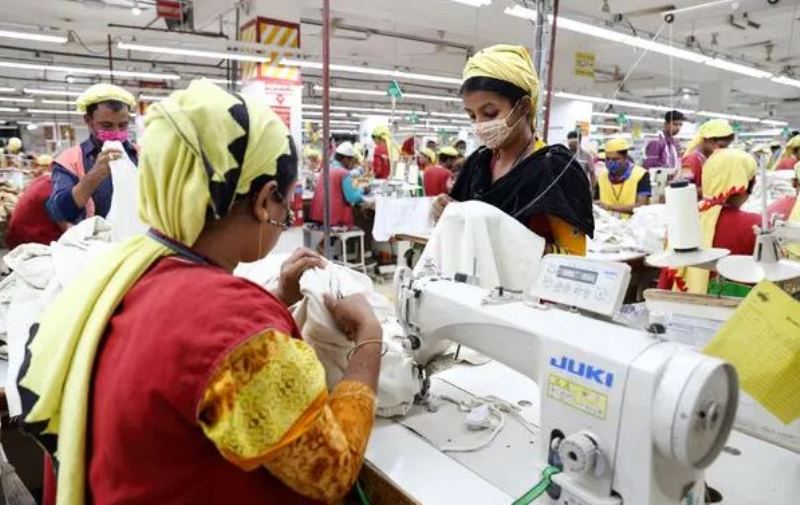 File photo
Garment exports to Europe increased by 23%
Own Correspondent, Dhaka, Sept 16: In the first two months (July-August) of the current financial year, Bangladesh's exports of garment products to the European market have increased by 23 percent. Export Promotion Bureau (EPB) reported this on Thursday (September 15).
In this context, the Director of Bangladesh Garment Manufacturers and Exporters Association-BGMEA, Mohiuddin Rubel said, "Exports increased last July and August. But global economic turmoil and record-high inflation are affecting retail. Due to this, there is a fear that the growth will decrease from next month."
He mentioned that several international brands are unsold. So they are now stopping orders and production.
According to EPB data, Bangladesh's garment exports to the European Union market increased by 23.21 percent to reach 3.45 billion dollars in the two months of July-August.
Within the European market, Germany's apparel exports increased by 16.14 percent, while the growth is 24.52 percent in the Spanish market. Exports to France increased by 37.73 percent. In addition, there has been positive growth in other EU countries.
According to EPB data, garment exports to Europe as well as the US market in the last two months amounted to USD 1.41 billion, which is 20.52 percent higher than the same period of the previous fiscal year.
Meanwhile, the export of garment products to the United Kingdom, which has left the European Union, has increased by 35.64 percent.
Product exports to Canada increased by 18.49 percent.
According to EPB data, Bangladesh's garment exports to non-traditional markets have increased by 37.90 percent in the last two months. That is, it has reached 1.20 billion dollars.
Among non-traditional markets, exports to Japan increased by 25.81 percent, while exports to India increased by 98.92 percent. However, exports to Russia and China decreased by 58.29 and 13.21 percent respectively.