Finance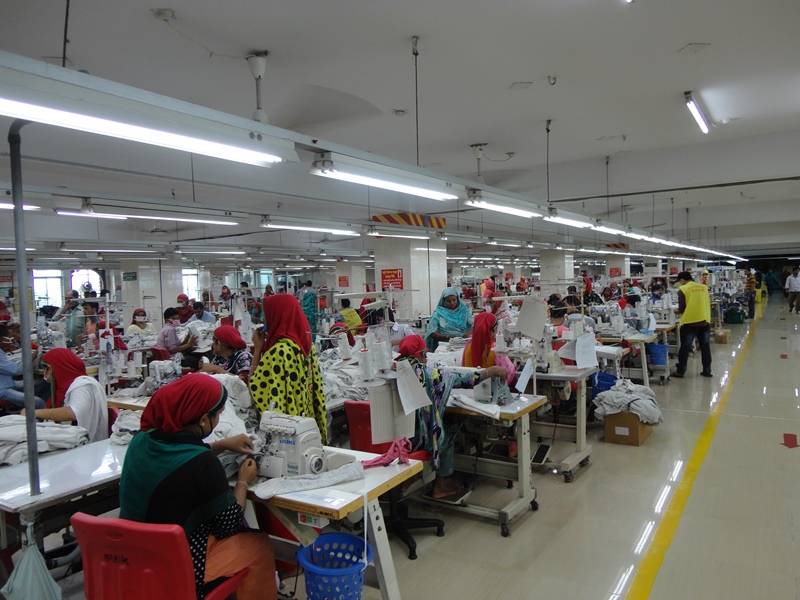 Photo: Wikimedia Commons/Fahad Faisal
Garment exports to US increased by 54.43%
Own Correspondent, Dhaka, Sept 29: In January-July, garment exports from Bangladesh to the United States increased by 54.43 percent compared to the same period last year. During this period, the United States imported garments worth 5.71 billion US dollars from Bangladesh.
This information is known from the latest statistics of the US official data source 'Office of Textiles and Apparel (OTEX)' clothing imports.
During the discussion period, the United States' garment imports from the world market increased by 39.06 percent, while the rate of increase in imports from China was 40 percent. The top garment importer from China is the United States. In January-July this year, the United States imported garments of USD 12.79 billion from China.
During the same period, US imports from Vietnam increased by 35.30 percent, reaching USD 10.91 billion. Imports from other top countries such as Indonesia, India, Cambodia, South Korea, and Pakistan also increased significantly during the same period.
Bangladesh Garment Manufacturers and Exporters Association (BGMEA) Director Mohiuddin Rubel said that retail sales increased more than usual mainly due to recovery from the Corona pandemic and an increase in consumer purchases. However, it remains to be seen how long this upward trend in growth will last in the fourth quarter of 2022 due to inflation, Fed rate hikes, and economic slowdown. Demand for winter clothing is relatively low due to the unusually long summer.