Finance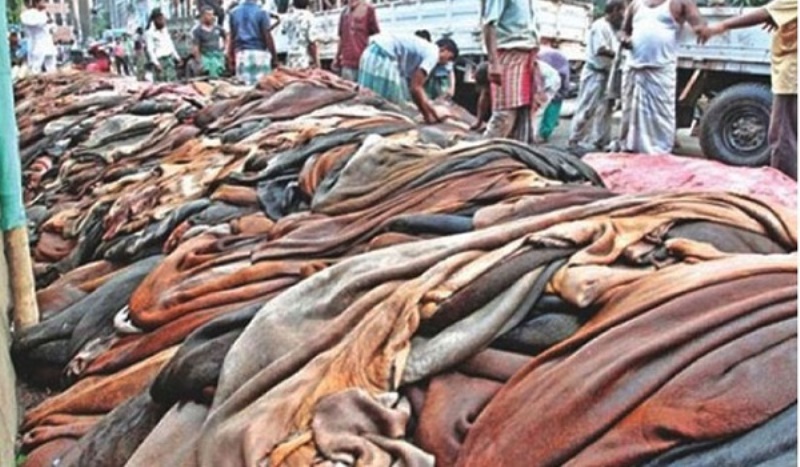 Collected
Government fixes price of raw hides of sacrificial animals
Dhaka, July 15: The government has fixed the price of raw hides of the sacrificial animals this time. Commerce Minister Tipu Munshi announced the price after a virtual meeting on Thursday (July 15th) at noon.
The Commerce Minister said the price of salted cow skin in Dhaka is 40 to 45 rupees per square foot. Last year it was Tk 35 to Tk 40. The same leather has been fixed at Tk 33 to Tk 37 per square foot outside Dhaka; Last year it was Tk 28 to Tk 32. Besides, Tk 15 to Tk 16 per square foot of goat leather is available all over the country; Last year it was Tk 13 to Tk 15. Besides, the price of goat skin per square foot has been fixed at Tk 12 to Tk 14, which was Tk 10 to Tk 12 last year. In all cases the price has been increased.
"Export trade has been good last year," he said. "We have to plan overall. Everyone wants to get a fair price for leather. We have allowed the export of wet-blue leather, it is not a relief. Since the price is not available in the country, I have allowed the export. I don't want it to be permanent. This time the price of leather has been fixed with all the parties."
The minister urged the traders to ensure that the skin is salted immediately after the sacrifice.
Earlier in the meeting, Commerce Secretary Tapan Kanti Ghosh proposed to revise the price of leather which was fixed in 2017. Traders later objected to his offer. After that, the Commerce Minister fixed the price of animal skins by accepting the suggestions of the traders. Later, the traders also agreed to accept the price of leather proposed by the Commerce Minister.
Industry Secretary Zakia Sultana, Bangladesh Tanners Association (BTA) President Shaheen Ahmed and other business leaders addressed the meeting.