Finance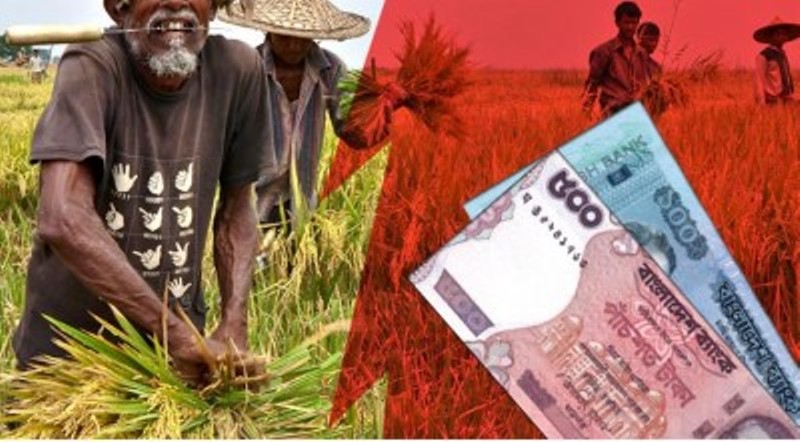 Government planning to increase PCI to $12,000 by 2041
Dhaka, November 19: The government is working to achieve a per capita income of more than USD 12,000 by 2041.
Minister of Environment, Forests and Climate Change Md. Shahab Uddin was speaking as the chief guest at the inaugural function of free seed and chemical fertilizer distribution among small and marginal farmers in Juri upazila of Moulvibazar through video conferencing from his official residence in the capital on Wednesday.
The program has been taken up to increase the production of mustard, sunflower, wheat, maize, groundnut and boro paddy under the incentive program of Rabi-2020-21 season.
The minister further said that the present government led by Prime Minister Sheikh Hasina is encouraging the farmers to increase the production of various agricultural products. To take advantage of this opportunity, farmers need to work harder to make the country self-sufficient in agricultural products. He said not importing a variety of agricultural products, including onions, garlic and edible oil, would save a lot of foreign exchange and move the country forward economically.
The environment minister said that in the past, the people of the village did not have to buy any consumer goods. Because they used to produce all kinds of crops on their land. The government will continue its various initiatives to bring back the golden past of agriculture and increase the contribution of agriculture to the country's economy.
Under the incentive program for Rabi 2020-'21 season, 1350 kg of free mustard, sunflower, wheat, maize, peanut and boro seeds and 6,500 kg of diammonium phosphate (DAP) are available in 600 small and marginal farmers of the upazila. Of Potash (MOP) fertilizer will be distributed.