Finance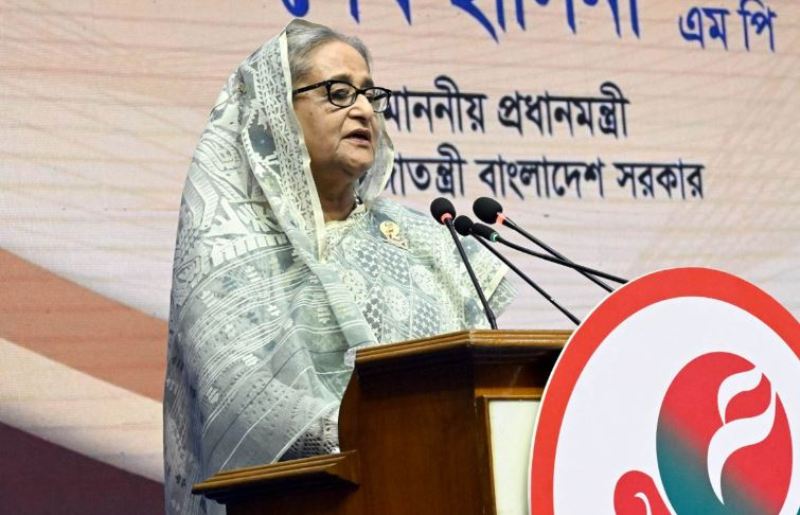 PID
Government's goal to raise per capita income to $12,000 by 2041: Prime Minister
Dhaka, January 25: Prime Minister Sheikh Hasina said that she has assumed the power of the state with the aim of giving a beautiful life to the people. Her goal is to raise the per capita income of the people to 12 thousand US dollars by 2041. However, in this progress of the country, she urged everyone to be careful against any conspiracy.
The Prime Minister said, "We have been able to raise the per capita income to 2,824 US dollars. But we should not stop here, we have to move forward step by step. We have to set the target that our per capita income will be 12,000 US dollars by 2041 and that's how. We have to go ahead with the plan. However, many countries have gone backwards due to Corona, we also suffered a shock. But we did not let people understand."
She said this while addressing the Chief Guest at the Annual Conference 2023 of Bangladesh Administrative Service Association (BASA) at the Bangabandhu International Conference Center (BICC) on Tuesday evening.
Sheikh Hasina said, "Bangladesh has progressed as an economy despite this crisis, many organizations are saying that Bangladesh is now the 35th largest economy. Despite this, we have progressed by about 5 steps. This is not a small thing. But remember that the more forward, the faster. The further you go, the more plots and conspiracies there may be. Because there are many - who did not want our freedom to come."
She said, "That's why our progress will not be liked by many, who did not support us during independence. Because they may think that we are moving ahead with ace, but we can do it. We are proof that the people of Bangladesh can do it by building the Padma Bridge with our own funds."
However, the Prime Minister credited the officials for risking their lives in performing field administration duties and for achieving the status of a developing country despite facing the challenges that arose.
Terming the new BCS officers of the administration as the soldiers of 2041, she said, "They have the responsibility to transform Bangladesh into a developed, prosperous and smart Bangladesh by 2041 and to give a better life to the people as per the plan of Father of the Nation Bangabandhu Sheikh Mujibur Rahman."