Finance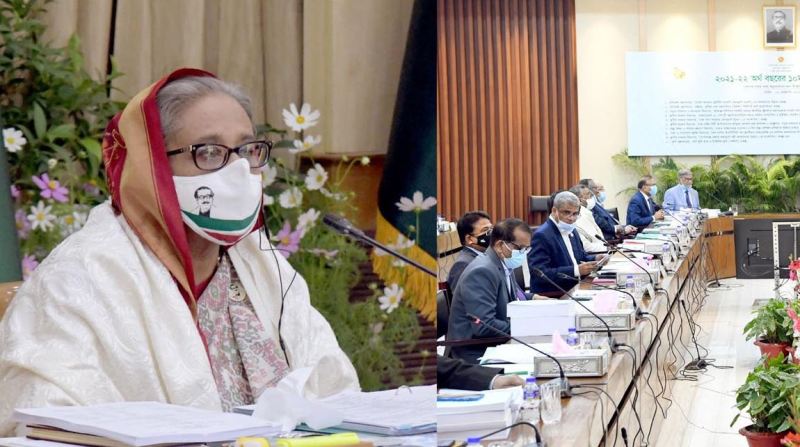 PID
Growth stands at 6.94 billion, GDP at 416 billion dollars
Dhaka, February 8: In the last fiscal year (2020-21), the size of gross domestic product (GDP) was temporarily calculated at USD 411 billion. The GDP growth rate was 5.43 percent. However, the growth rate has increased from the 2005-06 fiscal year to the 2015-16 fiscal year as the base year.
As of the end of the financial year, the growth rate has increased to 6.94 percent. The size of the total GDP has also increased to 416 billion US dollars. The Bangladesh Bureau of Statistics (BBS) has come up with the final information.
The BBS information was presented to the Prime Minister at a meeting of the Executive Committee of the National Economic Council (ECNEC) on Tuesday (February 8).
In a briefing after the meeting, the planning minister said, "We made a provisional calculation. However, in the final fiscal year 2020-21, growth, per capita income and total growth rate increased. It's a miracle. We did better than we did at first."
"The total GDP has grown to USD 416 billion," he said. "Besides, the growth has increased to 6.94 percent. It can be said that there is not much growth in this region."