Finance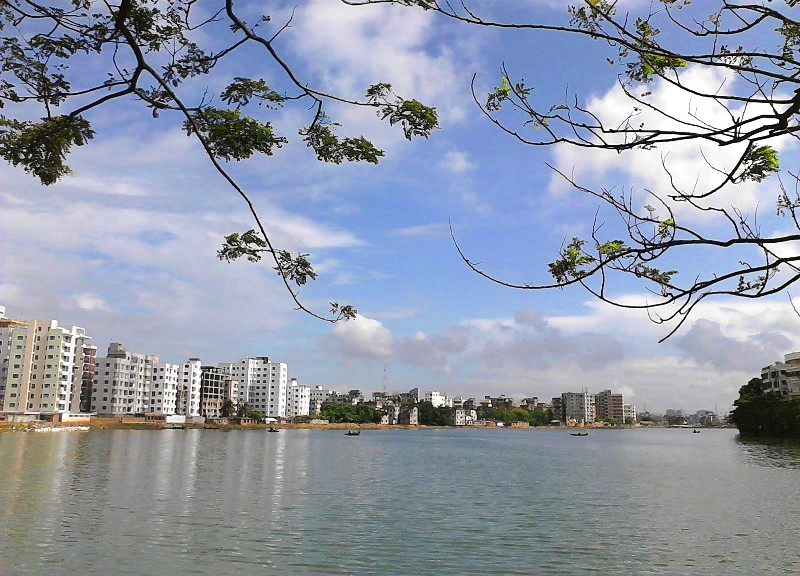 File Picture
Gulshan-Banani-Baridhara lake development expenditure to increase by 1091 percent
Dhaka, October 30: The expenditure of the Gulshan-Banani-Baridhara Lake Development' project will increase by 1091 percent.
The work of 'Gulshan-Banani-Baridhara Lake Development' project started in 2010 with a number of objectives including enhancing the beauty of Dhaka metropolis and rescuing the lake from illegal occupation.
It was supposed to end in 2013, but it didn't happen.
Then the duration of this project has been extended four times without increasing the cost. However, it did not work.
This is the fifth time that the project has been extended for four years and the implementation period has been extended to June 2023.
So far it has only demanded an extension of time, but now it has been proposed to increase the cost as well. Not one or two percent, it has increased by 1,091 percent.
The cost of implementation of the project so far was Tk 410.25 crore.
Now it has been proposed to increase Tk 4,886.11 crore.
According to the proposal, the Capital Development Authority (RAJUK) will give 158.50 crore and the government will give Tk 4,727.61 crore.
At the initiative of the Ministry of Housing and Public Works, the project implementing agency RAJUK has proposed to the Ministry of Planning to increase the cost and time.
According to RAJUK, the then DIT (now RAJUK) started implementation of the project in 1961 and at the same time started development activities for residential use of about one thousand acres of land (Banani-Baridhara).
By 1992, activities in Gulshan Model Town and partial Banani and Baridhara residential areas were completed under the project titled 'One Thousand Acres Land Development'.
However, the development work of the two existing lakes (one between Banani and Gulshan and one between Gulshan and Baridhara) covering an area of ​​200 acres has not been completed till date.
The water capacity of the lake has been gradually reduced due to prolonged accumulation of dirt and organic soil. In this context, the project was approved in July 2010 with the aim of restoring the water capacity of the lake and solving the problem of waterlogging, including environmental development, beautification and expansion of recreational facilities for the city dwellers.
Acquisition of 82.56 acres of land, construction of 20,552.17 running meters of walkway, filling of 3,74,531.13 cubic meters of soil, construction of 373.48 running meters of causeway, 5,218.32 acres of land by revising what was earlier in this project. It has been proposed to construct running meter driveway, 2,500 running meter arrow conservation work, 69,061 square meters of grass turfing, 8,92,727.44 cubic meters of lake excavation, construction of 100 boundary pillars, planting of 4,000 trees and receiving consultancy services.