Finance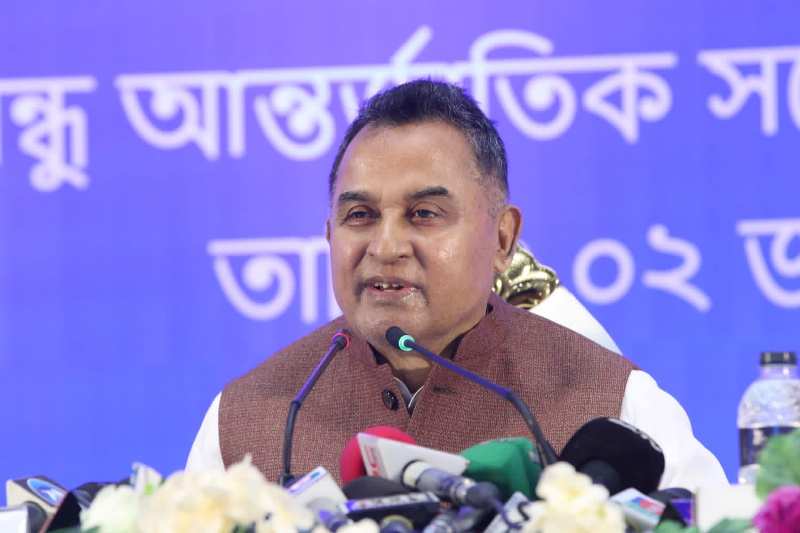 www.facebook.com/AHMMustafaKamalFCAMP
I did not formulate the budget for FY 24 on the advice of IMF: Dr. Kamal
Dhaka, June 2: Finance Minister AHM Mustafa Kamal said that the government did not formulate the budget for the fiscal year 2023-2024 on the advice of the International Monetary Fund (IMF).
"We have accepted some of their (IMF) recommendations, which we liked and rejected which we did not like," he said at the post-Budget press conference at the Bangabandhu International Conference Center on Friday.
The minister also said, "It is good to work with the IMF. They provide advice and support on various aspects of the economy. But we have not formulated the national budget according to the IMF."
However, various organizations including IMF, World Bank have suggested to increase the country's revenue. So several steps have been taken to increase revenue collection.
The finance minister also said that the foreign exchange reserve situation of Bangladesh will improve soon.
Finance Minister AHM Mustafa Kamal presented the proposed budget of Tk 761 thousand 785 crore for the financial year 2023-24 in the Jatiya Sangsad on Thursday.
He started reading the budget in the National Parliament on Thursday.
The proposed budget will be 15.2 percent of the Gross Domestic Product (GDP).