Finance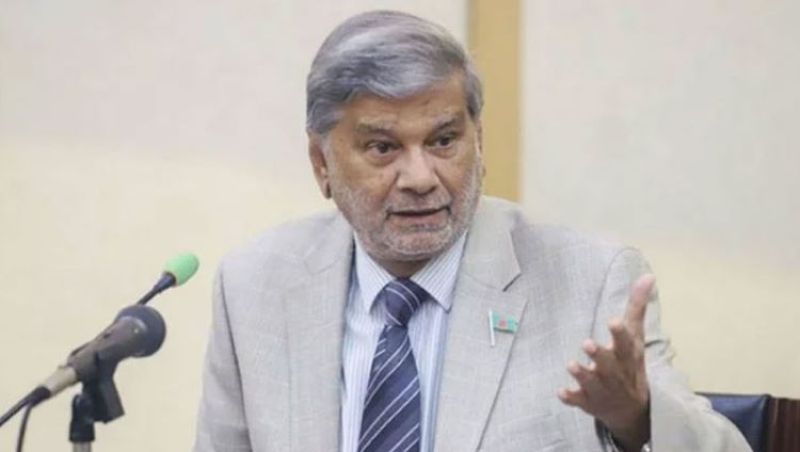 Collected
IMF has not given any conditions, we are not dependent on them: Planning Minister
Dhaka, May 15: Planning Minister MA Mannan said, "We are not dependent on the IMF, they have not given any conditions to give the loan. But they have given some requirements, such as how much interest is on the loan, how many years we will pay it back."
He said this at the CPD's civic platform titled 'How can the voices of disadvantaged people during the IMF be reflected in the national budget?' at the Bangabandhu International Conference Center in the city on Monday (May 15).
The minister said, "What is the relationship between the IMF and the budget? They are side actors, the budget is our own matter. However, the IMF has some conditions. It is the responsibility of the IMF to lend a helping hand if necessary. Many people say that they are donor groups. I am strongly against this term. Because they are development partners, we take loans and actually pay the interest. The contribution of development partners to the budget is only 2 percent."
Talking about poverty, MA Mannan said, "I personally believe our poor are deprived. Systemically they are deprived year after year. I go to villages with government goods, I don't know where they go. It is difficult to even trace."
Talking about the flow of remittances, the minister said, "$30 billion remittance is not bad. Nobody used to keep the news about it. There was a time of 50 billion dollars remittance, so it is getting attention."
Debapriya Bhattacharya, special fellow of private research institute Center for Policy Dialogue (CPD), human rights activist Sultana Kamal, prominent economist and CPD honorary fellow Professor Dr. Mostafizur Rahman, BNP co-secretary of international affairs and former member of parliament Barrister Rumin Farhana and others participated in the event.