Finance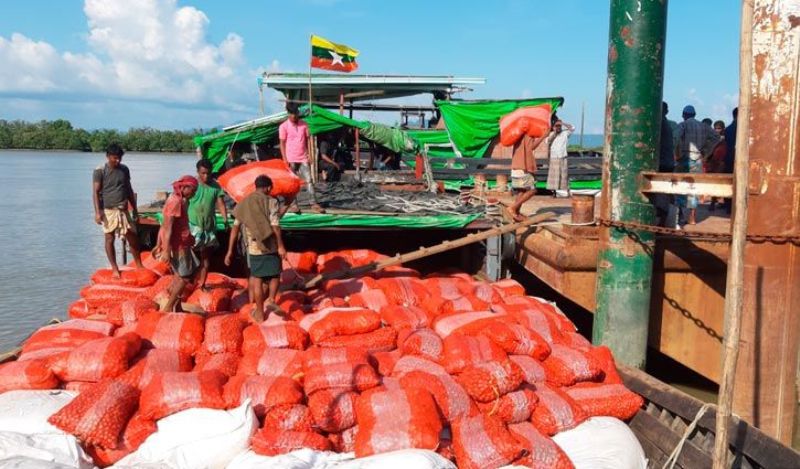 Collected
Imports slowly gaining pace
Dhaka, January 14: Imports of Bangladeshi goods are increasing after overcoming the epidemic drought; The country imported USD 481 crore worth of goods in November, the highest since the pandemic began. Ahsan Mansoor, executive director of the Policy Research Institute (PRI), said it was "good news" for the economy.
Bangladesh Bank's update on import data released on Wednesday shows that in November last year, the country imported a variety of goods worth USD 481.84 crore. This is 9.70 percent more than in November last year. In November 2019, the country imported goods worth USD 439.24 crore.
In the first month of January 2020, Bangladesh imported goods worth USD 533.41 crore. In the next two months, in February and March, the imports were USD 472.37 crore and USD 427.72 crore respectively.
Then came the coronavirus epidemic. That push pushed import spending to USD 285.85 crore in April, the lowest in many years. In May and June, Bangladesh imported goods worth USD 353.34 crore and USD 480.79 crore, respectively. In the first month of the current fiscal year 2020-21, goods worth USD 422.40 crore were imported. In August, the product was USD 380.60 crore.
Expenditure on imports in September and October was USD 465.25 crore and USD 435.58 crore respectively. In November, it exceeded USD 481 crore. In the first five months of this fiscal year (July-November), a total of USD 2188.17 crore worth of goods were imported, which is 8.81 percent less than the same period last year.
According to the Bangladesh Bank, in the last fiscal year 2019-20, Bangladesh imported a total of USD 54.78 billion worth of goods from different countries, which was 8.56 percent less than the previous fiscal year (2018-19).
Imports of all kinds of products including capital machinery, industrial raw materials, fuel oil, which were required for setting up industries, declined. Now everything has started to grow. This is good news.
Meanwhile, foreign exchange reserves of Bangladesh Bangladesh Bank have also declined due to increase in imports. At the end of the day on Wednesday, the reserve was USD 42.2 billion dollars.